This weekend you can tweet beauty-related questions to #TMSOrlando for our very own Lipstick League members Brittany and Phyrra to answer. They will be panelists on James Vincent's Beauty & the Blog panel at The Makeup Show Orlando. Congratulations!
Question of the Week: – Do you get excited when you finish a beauty product?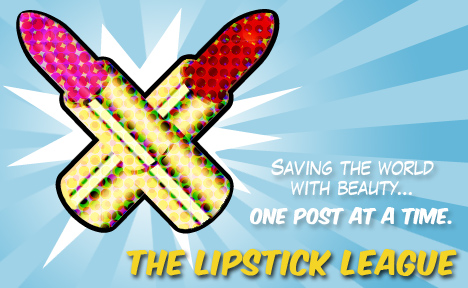 Answer: – Genuinely, ecstatically excited – because it usually means that I'm allowed to treat myself to something to replace it!
Clumps of Mascara – is giving away $140 in butter LONDON nail polishes and lippies. Crazy, uh? Enter to be eligible to win!
EauMG – Here's a video review of the pretty lily fragrance, Cartier Baiser Volé EDP.
Lipglossiping – needs to go for a lie-down after getting hot under the collar for Dita Von Teese's eponymous debut fragrance!
Gouldylox Reviews – Have you seen this hair gizmo? It actually works!
Nouveau Cheap – Are the new Revlon ColorStay Ultimate Suede Lip Colors much different than previous ColorStay lip colors? Come find out.
Prime Beauty – says it's never too early to get glowing! She gets her Holiday glow on with these 5 must-have highlighters! 
Phyrra – falls in love with FutureDerm Time Release Retinol 0.5. It's the perfect Retinol product that works for 8 hours!
Vampy Varnish – loves the new and exclusive to Sephora Illamasqua Nail Varnishes in Cameo and Noble!
we heart this – What's French, fabulous AND from a drugstore? RoC Max Wrinkle Resurfacing System, that's what. We're calling it a game changer, folks.
Beauty Junkies Unite – Amber gives you a peek at what's inside the new bareMinerals 'Simply Irresistible' Collection for the holidays!
Guest Post of the Week, as chosen by Clumps of Mascara – She's a fashion and lifestyle blogger but I adore Love Brown Sugar's post on feeling beautiful in her own skin. We could all take notes on the knowledge that she's dropping.
Do you get excited when you finish a beauty product?