Here's a simple, summery one colour eye FOTD using BarryM Dazzle Dust in Bronze #44.
I love this shade, and normally use a little on the centre of my eyelid to give a neutral eye a little bit of a pop. When I got up this morning, the weather was beautiful so I decided I was gonna go a little brighter on the eye makeup than usual: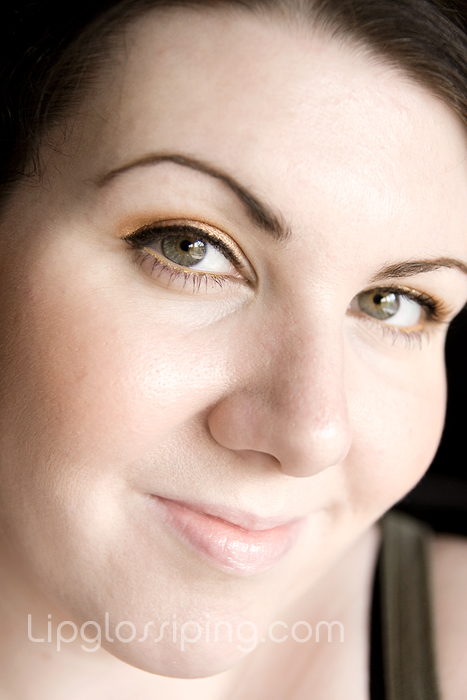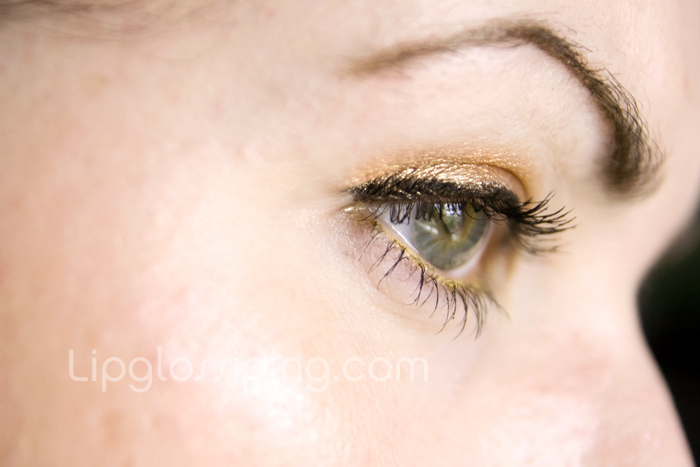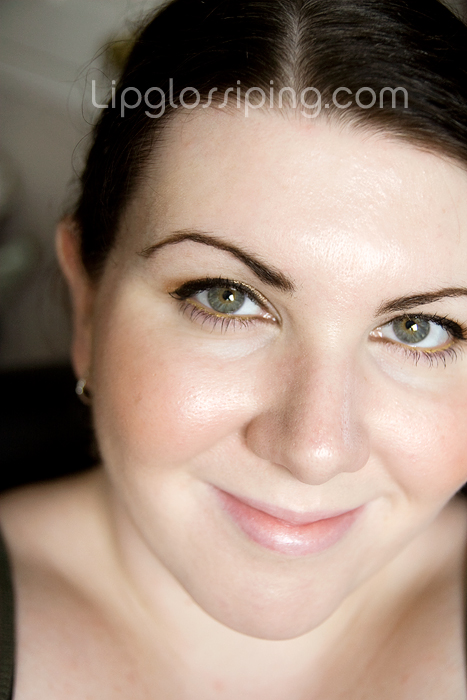 I can't decide if I look 'glowy' or just plain shiny.
Eyes:
BarryM Dazzle Dust #44 (Bronze)
GOSH Velvet Touch Eyeliner in Golden Cadillac
Rimmel Sexy Curves Mascara
Sleek Ink Pot Gel Liner in Dominatrix (Black)
Face:
Clarins Truly Matte Foundation
Earthen Glow Minerals Blush in Copala Beach (♥)
MAC MSF Natural in Light/Medium
Lips:
Burts Bees Super Shiny Gloss in Sheer Lemon
And just for shits and giggles, we all know that it's not easy taking these FOTD photos… arms outstretched, trying to find the right buttons to press (even harder on a DSLR), searching out the best light in the house and all the while trying not to gurn.
So here's an outtake, "My… what a big nose you have."  And fan-fuckintastic, I've ALWAYS wanted to see what my nose blackheads looked like in full macro, technicolour glory.
You lot just need to thank God for small mercies.  I must have picked my nose at some point before taking this picture or it coulda been a hell of a lot uglier.
Mrs 'Keepin' it Real' Lipglossiping xxxx