I pounced on the Zoya spring collection, probably my favourite of all the spring offerings this year – it's subdued, with its muted softy pastels and delicate shimmer.  I could have bought so many more but stopped myself at two, here is the first that made it into my basket, Lotus.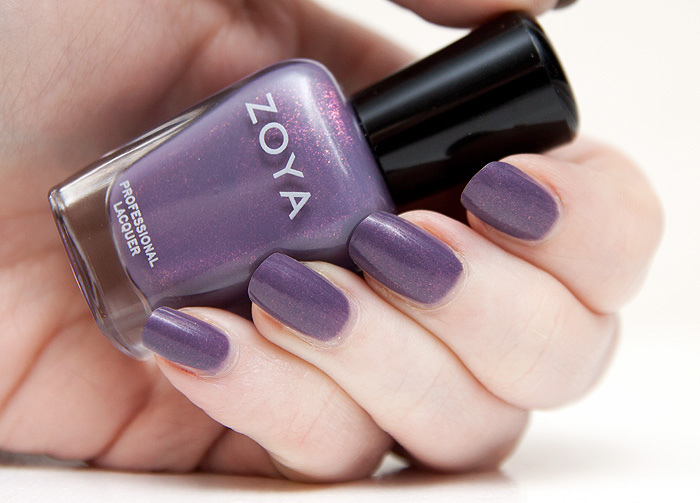 Of the two purples in the spring collection, this is the one that had the dustier edge.  And I'm all about dusty edges… both when it comes to nail polish, and bookshelves.  Lotus has a soft pink shimmer that catches the light but sadly failed to pick up very well in my swatch photo – you can see it in the bottle though yes?  It's not a glaringly obvious shimmer but gives the shade more depth and prevents it from sitting flat on the nailbed.
Formula was fine, the above photo shows three coats but you could get away with two… I applied my second coat with too much impatience and caused a bit of drag, hence the need for the third.  My fault, not the polish's.
Zoya Lotus is priced at £7.99 and available online from beauty4nails-body.