Beige, Grunge, Greige, Taupe, Shit Fingers… whatever you want to call it.  There's a love/hate vibe around the shade that hasn't venured far from the spotlight for the last year or so…
Here's a run down of a few of the shades I own.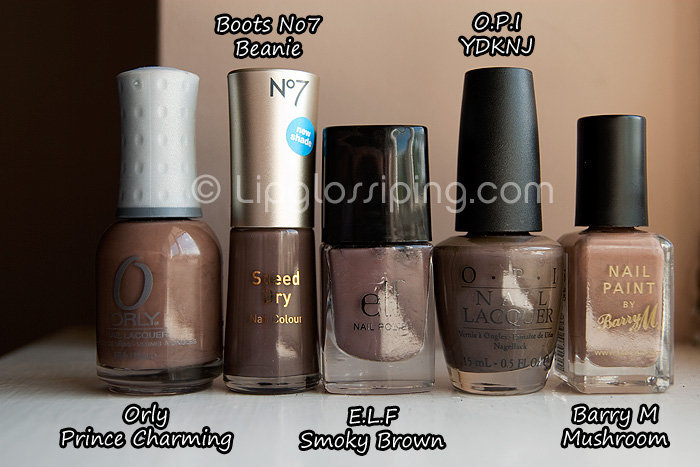 My perfect "greige" needs to be the right mix of grey and brown.  If it has just a hint of mauve, all the better…
Orly Prince Charming and BarryM Mushroom are quite chocolatey in appearance… I prefer a little more grey to my greiges.  Boots No7's Beanie and O.P.I's You Don't Know Jacques are both beautiful but quite dark.
This leaves the mega bargainous E.L.F's Smoky Brown as my pick of the colour crop.  On price alone (£1.50) it wins hands down.
If you haven't done so already, you can check the E.L.F polishes out here.