Three new lip colours have joined the permanent range of Clarins Rouge Prodige lipsticks this Autumn and although they're new shades for fall, they hark back to the Summer we never had.  Let me tell you why…
Summer 2011 was all about the glossy, sheer look for lips with shades like Chanel's Boy making the biggest waves across the beauty blogosphere.  Clarin's Autumn lineup has included three new Rouge Prodige colours* that replicate the sheer, glossy trend but in a more Winter-appropriate formula that's less balmy and longer-lasting than the Summer offerings.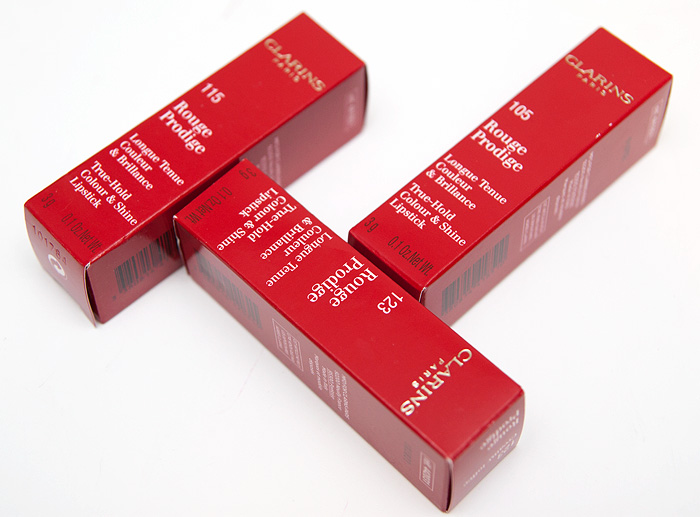 Rouge Prodige True-Hold Colour & Shine Lipsticks include include the new shades:
#105 Peach Sorbet
#115 Rosy Coral
#123 Creamy Toffee
Here's a closer look…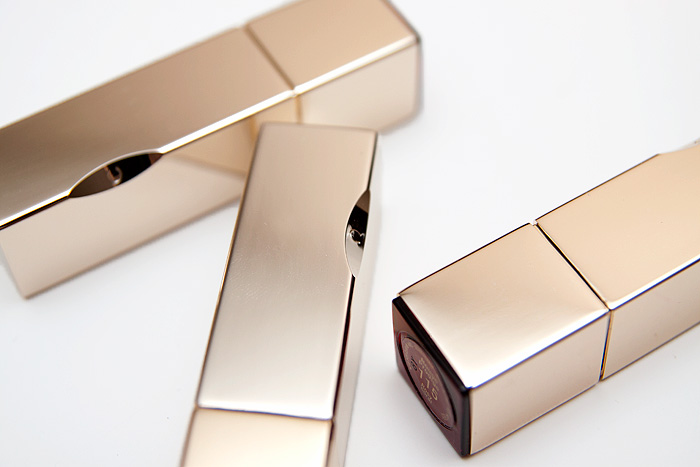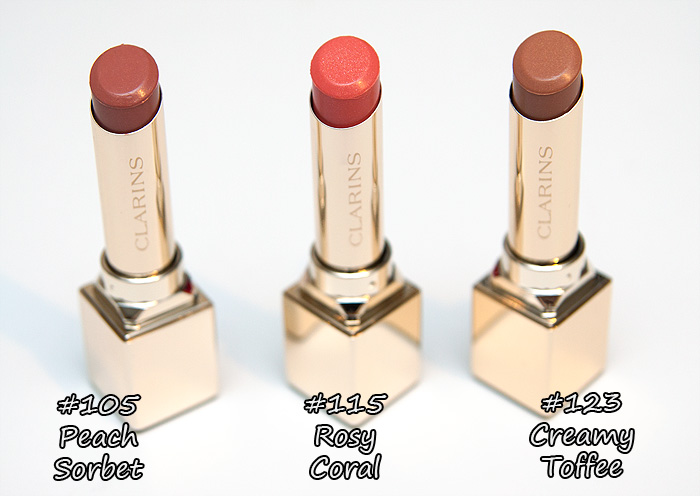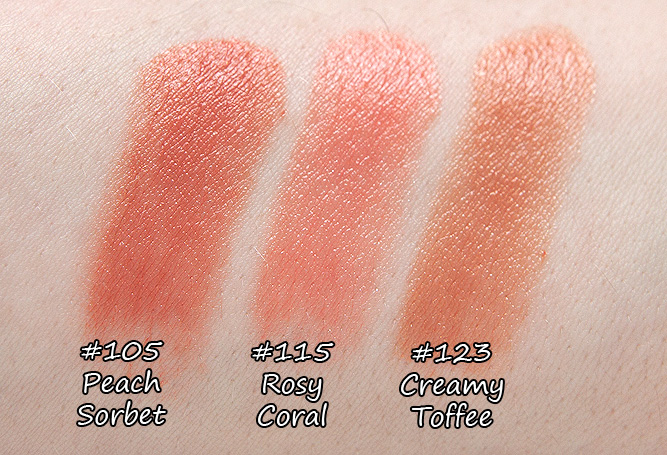 The Rouge Prodige formula continues to feel quite different to most other lipsticks.  For a long-wearing texture, it feels moisturising on the lips and fairly tacky, though not in a gloopy, lipgloss way.  These don't dry my lips at all but you may find the stickiness a little awkward if you're prefer a matte-r feeling.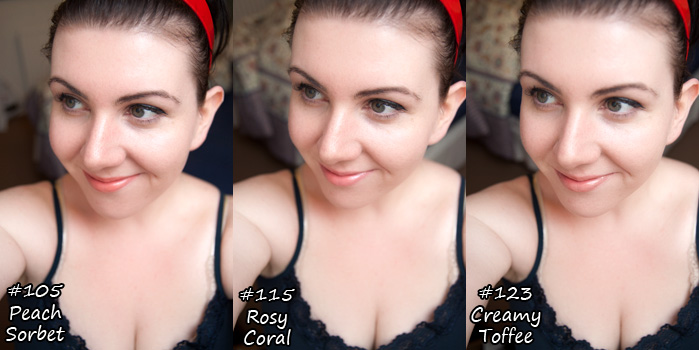 Here's how they look applied and in context with the rest of the face.  You can see here that each shade is fairly transparent with a hint of base colour.  The most pigmented is #105 and I felt that each shade would particularly suit specific skintones: #105 for warmer skins, #115 for cooler skintones and #123 for darker complexions.
The new shades add polish and shine to a made-up face without injecting too much colour.  Balm fans will be delighted to find a longer-lasting alternative to the Summer trends, colour-freaks?  Not so much.
The new Clarins Rouge Prodige shades are available to buy now online at Clarins.com and on counter, priced at £17.00 each.
* press samples