There are a few things that are genuinely hard to beat in this world. A beautiful smokey eye, a toddler's podgy hand searching to find yours, a pint of pear cider on a Summer's afternoon… and an amazing curry.
This isn't an amazing curry, but I'm doing my best!
Whenever I order anything from the Indian takeaway, it has to be accompanied with a side of Sag Aloo which I usually come to blows over with my husband. "YOU TOTALLY HAD MORE THAN ME!" And this, from the man who doesn't like spinach. But anyway, I digress….
Since I found a tired-looking cauliflower in my fridge a couple of months ago, I've been perfecting my Aloo Gobi recipe… but in the end, I gave up and went on eBay to buy some spice mix. So should you, it's like… really, really nice and 100x easier when you've finished a day's work and you all you want to do is slump infront of Eastenders with some tasty grub. Yes, I know… slattern.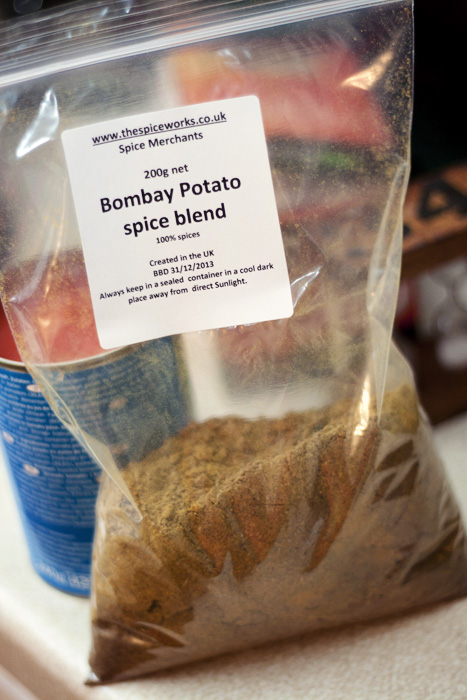 You'll need (serves 4):
200g of potatoes, cubed (you can leave the skins on)
1 very large cauliflower (or 2 small), floretted into bite-size pieces
2 onions, diced
4/5Tbsp Bombay Potato Spice Blend from spiceworks.co.uk
2 tins peeled plum tomatoes
1 large handful of frozen peas
1kcal spray cooking oil
100ml low fat soured cream
Cover a baking sheet with tin foil and arrange the potatoes and cauliflower over the surface. Spray generously with the 1kcal spray (about 30 sprays). Roast in the oven for around 30 minutes at 200 degrees celsius. You want the tips of the cauliflower to just start turning black.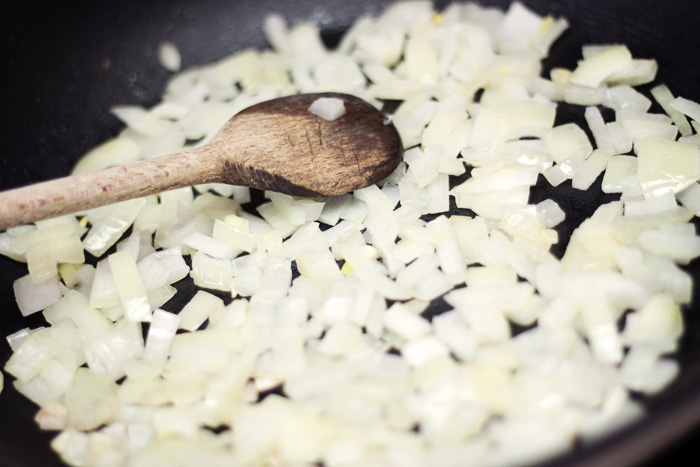 Fry the onions in a couple of sprays of the cooking oil and once translucent, add the tomatoes and spice mix.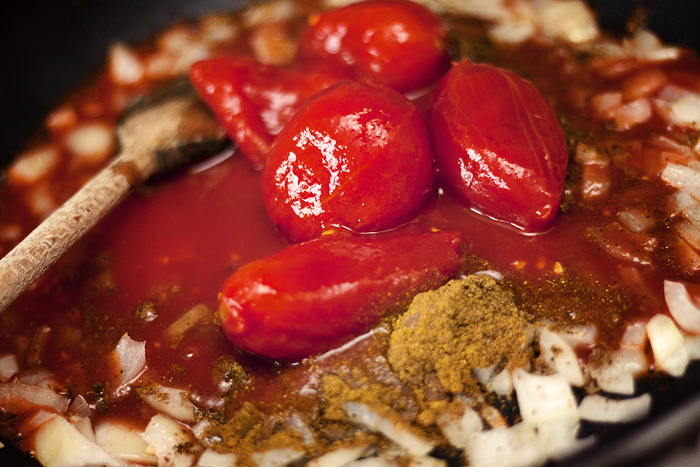 Simmer gently until the cauliflower and potatoes are ready to come out of the oven.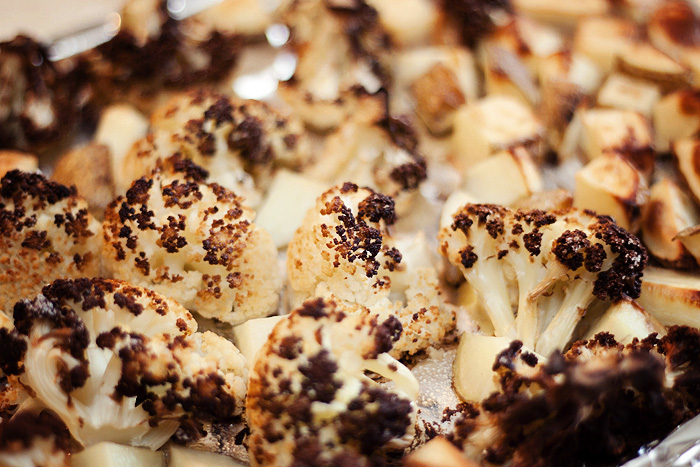 Whoops, mine are a little too well done… probably by around 5 minutes. It's all good though, they didn't actually taste burnt. Add the roasted vegetables to the frying pan.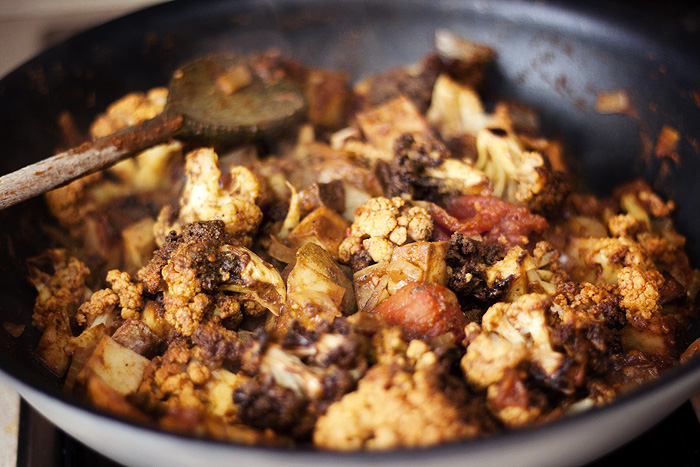 Add a little water (about half a cup) to the frying pan and combine all the ingredients to ensure they're well-coated with the sauce. Simmer on a low heat with a lid on to ensure that the cauliflower is cooked through. Continue to add a little water if the cauliflower requires longer cooking.
Add the frozen peas and remove the lid to reduce any excess water. Take off the heat and stir in the soured cream.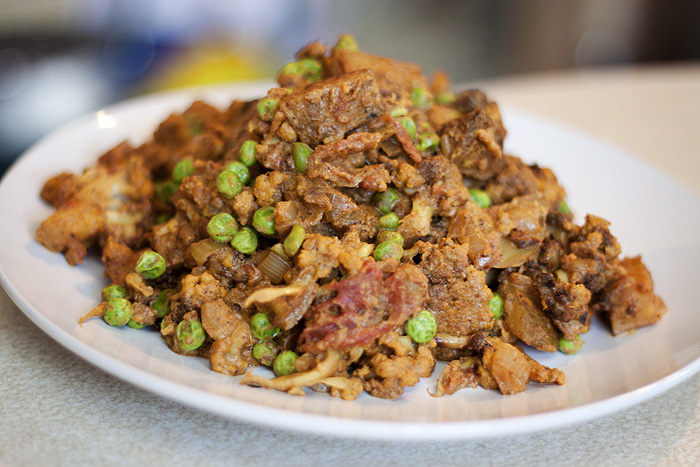 Serve! We ate this wrapped in a couple of chapatis with a salad on the side. Delicious it was too! I think that roasting the potato and cauliflower makes all the difference to this recipe, it concentrates the flavours and greatly improves the texture (imho).
* For WW, I pointed this (per portion) at 13 Pro Points, this includes the two chapatis.