Estee Lauder's Autumn 2011 collection goes by the name Modern Mercury and features three limited edition matte lipsticks that are perfect for bold-textured lips as the longer nights begin to draw in.
I have one of the three shades: Fuchsia Velvet (£18.50), a hot, hawt pink with violet/blue leanings.  It's as matte as they come and with a depth of pigmentation that will beat most lipsticks into the ground.  Have a look: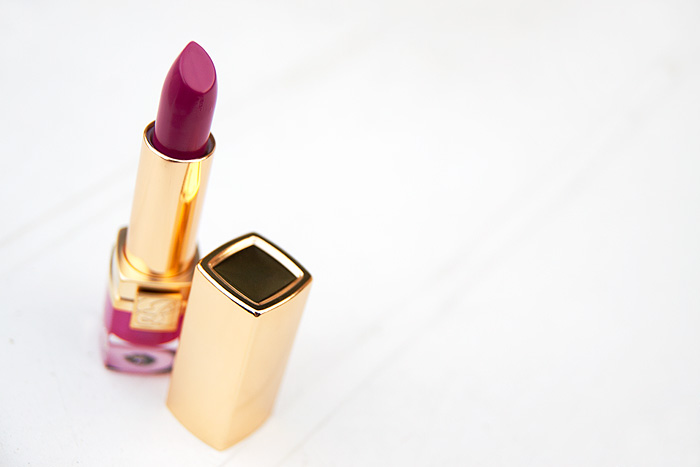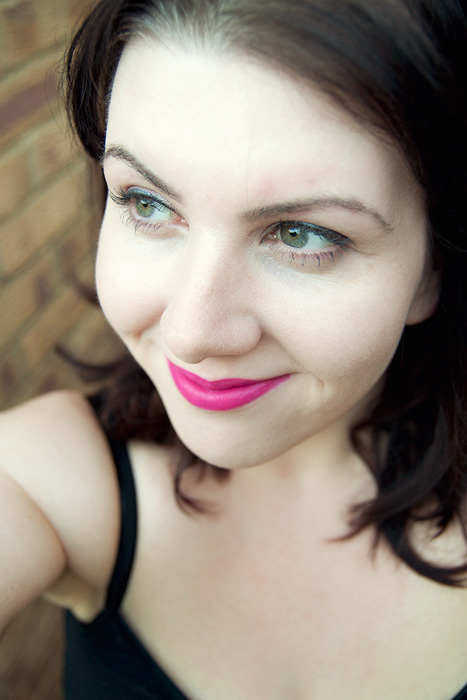 please excuse the blotchy "just been threaded" eyebrow area
The texture is creamy but not too heavy on slip, I recommend a lip brush to apply (my favourite is by Lancome) such bold shades.  If you don't like such a harsh line you can always soften it a little once it's on there but I think this formula really benefits from being 'worked' into the lip a little with a good brush.
As a matte, it is a touch drying… it doesn't suck my lips of moisture like some but it does feel a little uncomfortable after a couple of hours.  The flip-side to this is that it stays put.  Like, seriously.  I applied, blotted, applied and it saw me through an entire morning and a good amount of the afternoon.  This would make an excellent choice for evenings out or special occasions (I'm considering wearing it to Saturday's wedding).
I thought I'd compare it to some of my other hot pinks (I like hot pinks).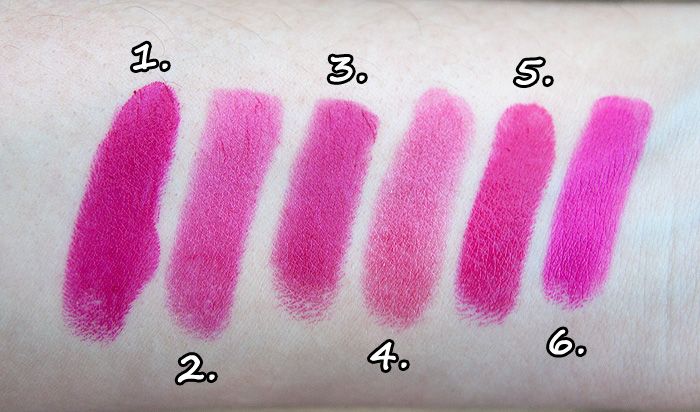 1.  Estee Lauder Fuchsia Velvet
2.  Tom Ford Pure Pink
3.  Illamasqua Atomic
4.  Benefit Pillow Talk
5.  Barry M #145
6.  MUFE Rouge Artist Intense #36
If you're on a budget, you'll be pleased to hear that the BarryM is the closest alternative available to Estee Lauder's Fuchsia Velvet but on my lips, the BarryM leans a little more cherry.
Estee Lauder Modern Mercury Collection is available to buy on counter and online now.
* press sample