Question of the Week: Be honest: How long do you go between pedicures?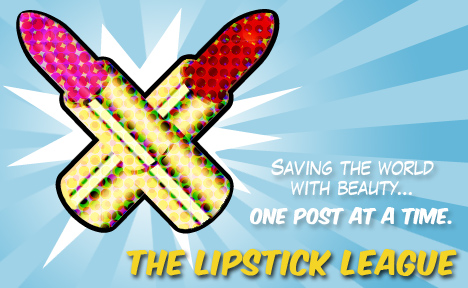 Answer: You what?  Is this another thing that proves I'm failing at being a well-cared for woman?  I've had one pedicure in my life and it left me mentally, emotionally, and almost physically scarred.  I couldn't wear shoes for three days afterward… well, I bloody had to because I was on holiday in London at the time.  I shudder even now as I think about my poor, bleeding cuticles… seriously, never again.
The closest you'll get me to a pedicure nowadays is a pair of nail clippers and a pumice stone, I'm done with foot-pampering.
Prime Beauty – has a fantastic drugstore find in the new Maybelline Face Studio Hi-Lights blushes and bronzers. They rival higher end brands costing twice the price!
Phyrra – Phyrra shares her tips for how to gracefully grow out a pixie cut. Tips, tricks and accessory advice!
we heart this – Want to see the gorgeous Smashbox Full Exposure palette in action on some almond shaped eyes? Click here!
Clumps of Mascara – crawls from underneath the "Haven't Done A Video In Forever" rock and actually…does a video!
EauMG – It's that time of the year again, Rose Week, a yearly tradition on EauMG. Take the time to stop and smell the roses.
Lipglossiping – finds her perfect red with Estee Lauder's new Pure Color Envy Sculpting Lipsticks, can you find yours?
My Beauty Bunny – Did you know your hands are one of the first places to show the signs of aging? Fight back by entering to Win a Phenome Anti Aging Hand Therapy Cream!
Nouveau Cheap – As far as drugstore limited edition collections go, it doesn't get much better than the Spring 2014 Dare To Go Nude collection from Maybelline. I got my hands on all six of the new Color Tattoos from this collection–here's some swatches!
Pink Sith – Gets cute with two terminally cute lipsticks from the Paul & Joe Beauté Spring 2014 collection!
Guest Post of the Week, as chosen by Prime Beauty – TheFabZilla is written by Kath, who not only writes about makeup, but lifestyle, fitness and some inspiration thrown into the mix. She recently introduced Weekly Chit-Chats where she talks about about the real-life dramas and dilemmas of women.
Do YOU have regular pedicures?