Sacre Bleu indeed!  The last time Escentual.com ran this promotion, I parted with more than my fair share of cash to dip my gallic toe in as much French skincare as it could bear.
Not literally, that would be really unhygenic.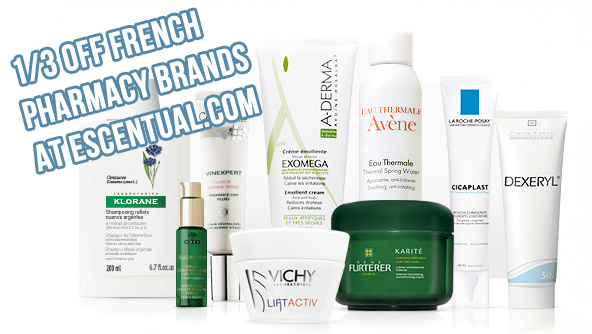 I'll be restocking the brilliant La Roche-Posay Effaclar AI Targeted Breakout Corrector (the closest thing I've found to stop emerging spots DEAD in their tracks), La Roche-Posay Lipikar Baume AP – Lipid Replenishing Body Balm (your skin will thank you this winter!),and the wonderful A-Derma Sensifluid Cleansing Lotion (massage onto skin, wipe off with a barely-damp flannel for brilliant waterless cleansing).
I may also be taking a tiny dabble with some Nuxe Reve de Miel – Honey Lip Balm ('cos other bloggers keep making me want to try it!), the new La Roche-Posay Cicaplast Baume B5 – Soothing Repairing Balm (to soothe my post-IPL skin), and a Klorane shampoo & conditioner… I haven't decided which yet, so I'm open to suggestions!
Will you be indulging in any of Escentual.com's French Pharmacy brands during their price promotion?