If you're looking for an Autumn-warmer that's both versatile and nutritious, then you need look no further than good ol' fashioned home-made soup.  It's the kind of meal (yes, you CAN have soup for a main meal) that practically cooks itself and tastes even better the second time around.   I usually cook a batch of soup late at night, let it cool, then pop it in the fridge in the morning – we rarely have soup on the same day that I cook it, I generally feel that a good soup needs a day or two to mellow and intensify in flavour before it's ready for serving.
I'm an advocate for simple, unfussy food.  I like cooking, no… I love cooking just so long as I don't have to do anything that requires the patience of a saint.  The same with baking… as soon as I see any mention of meticulous decorating or sugarcraft, I close the cover on the book – the finesse of cooking, just doesn't appeal to me.
With that in mind, today's recipe is a hearty, if not meaty soup that has been really popular in our household lately.  Except with Leila.  It's green you see, and Leila doesn't trust anything that's green.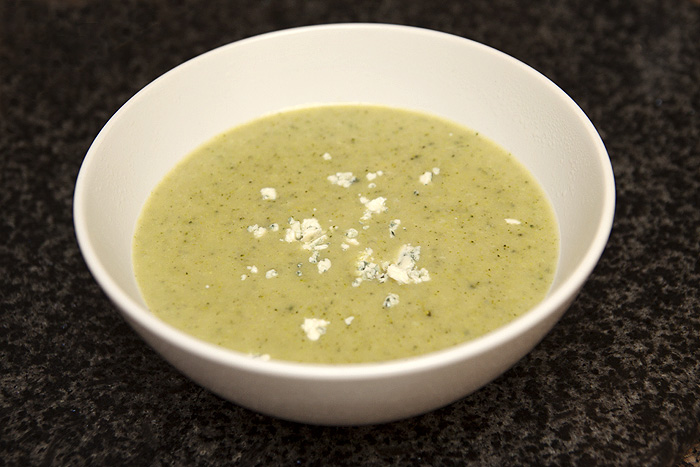 One of the best things about this particular soup is that you only need a handful of ingredients to prepare it.  And trust me, despite the lack of content, there is a surfeit of flavour.
Broccoli & Blue Cheese Soup (makes around 3L, serves 8 – enough for freezing)

Olive Oil for frying
5/6 small onions (3 medium ones)
2 heads of broccoli (about 700g worth)
1 large potato (killer jacket sized)
2L of vegetable stock (I use a Bouillon)
100g blue cheese and a little more for crumbling (1 normal sized packet will do it)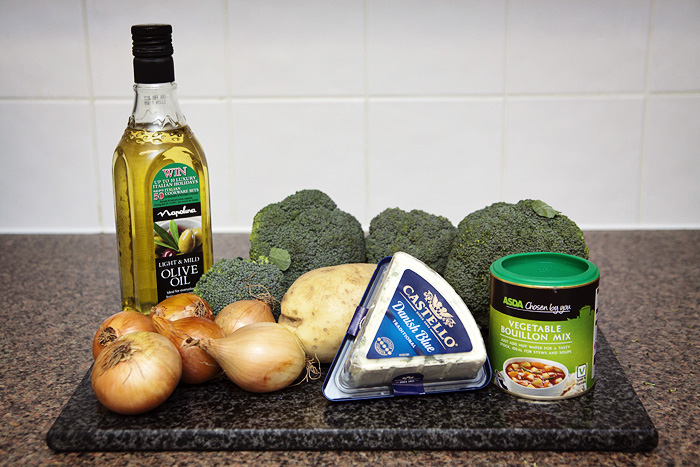 1. Chop and fry the onions in a little olive oil (use a stockpot) for this.
2. Peel and dice the potatoes, make up the stock and add to the stockpot (I used 8tsp of bouillon to 2L of boiling water).  Simmer for around 10/15 minutes or until the potatoes are tender.
3. Roughly chop the broccoli (the smaller you chop, the easier it will be to blend later) and add it to the simmering mixture.  Allow to cook for a further ten minutes.
4. Crumble the blue cheese into the soup and stir gently until melted.
5. Grab your hand blender and whizz the mixture until smooth.
6. That's it!  How unfathomably easy is that?
Some pictures of the process…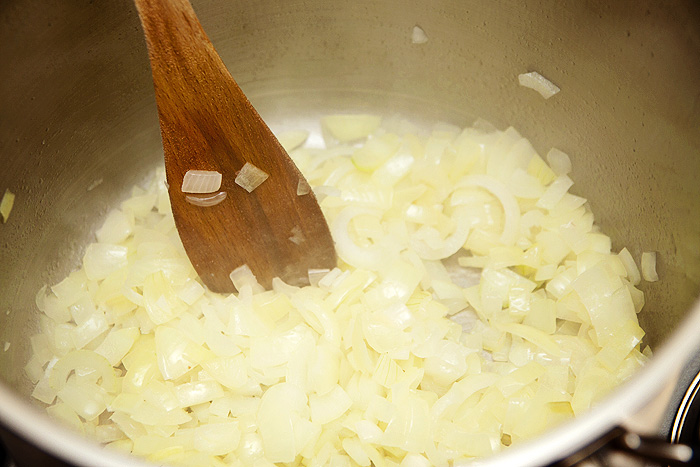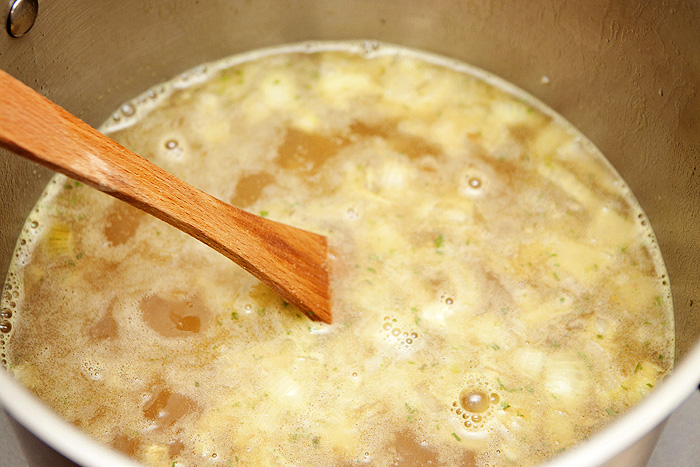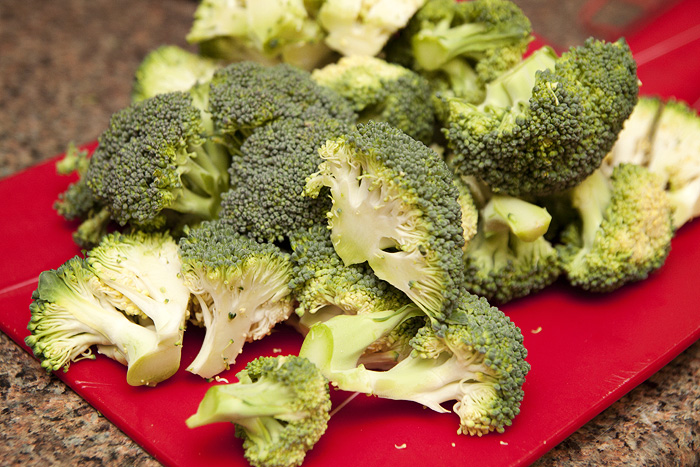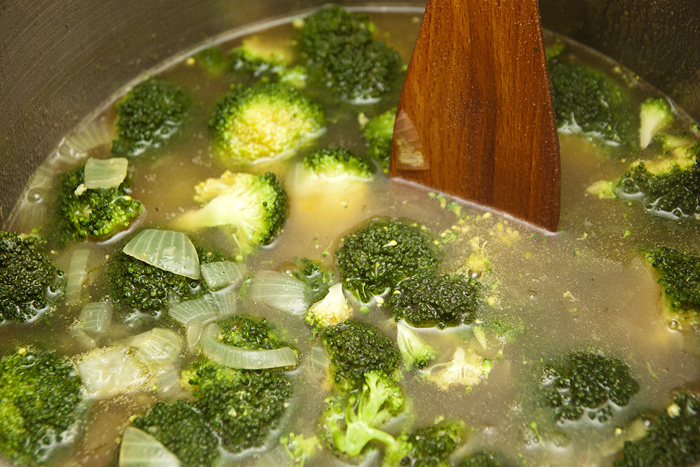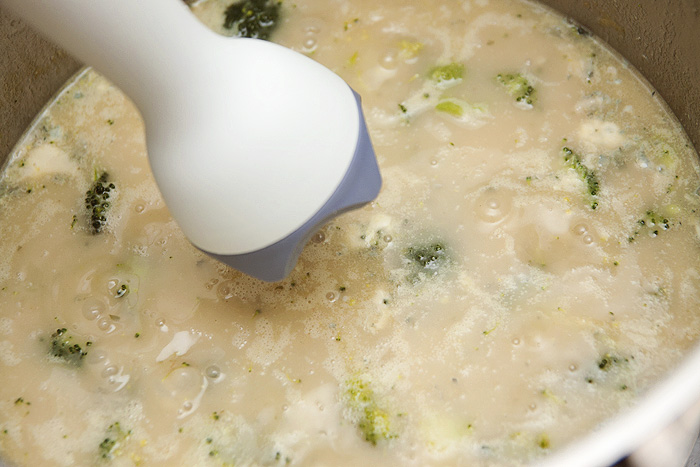 Sooooo good with fresh bread (homemade of course!).
Especially good with more fresh bread than you know is healthy for you and a little swirl of double cream – but that's between you, me and the carbs.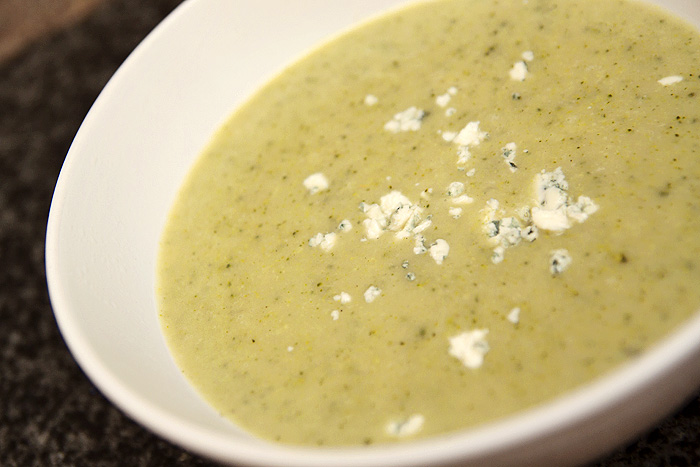 What's your favourite Autumn soup?