Hyperventilate with me polish lovers!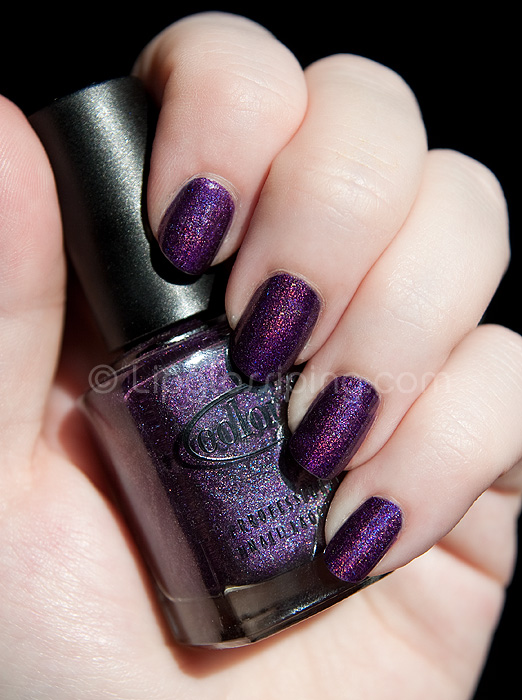 Ok, so it's not the holo-est holo I've ever worn… but my god it's pretty!  Wild at Heart is a beautiful purple that's absolutely packed with multicoloured sparkles… when the sun hits it?  KAPOWW!
The formula on the Color Club's that I've tried so far (I bought this the same time as Uptown Girl) have been impressive, particularly for the price.  The photo above shows 2 coats and I bought my bottle on eBay.
Now I'm yearning for a mega-holo… what's the holo-est holo you know?