My final polish from the Urban Decay Summer of Love Nail Set.  I don't know what took me so long to give this one a spin… look how beautiful it is!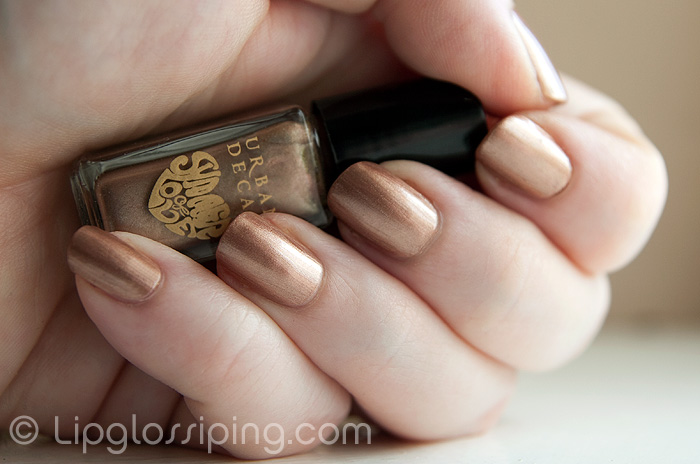 It's golden without being brassy… bronze without being orange.  It's quite hard to describe.  A metallic finish that looks beautifully smooth on the nail.  I wasn't expecting this to suit me, but it suits me very well.
3 coats to achieve a full, opaque finish.  I think this may be my favourite from the set.  I'm truly surprised by how much I love this one!  Longevity on this was also the best… 5 days before I even saw tip wear.  That's pretty amazing no?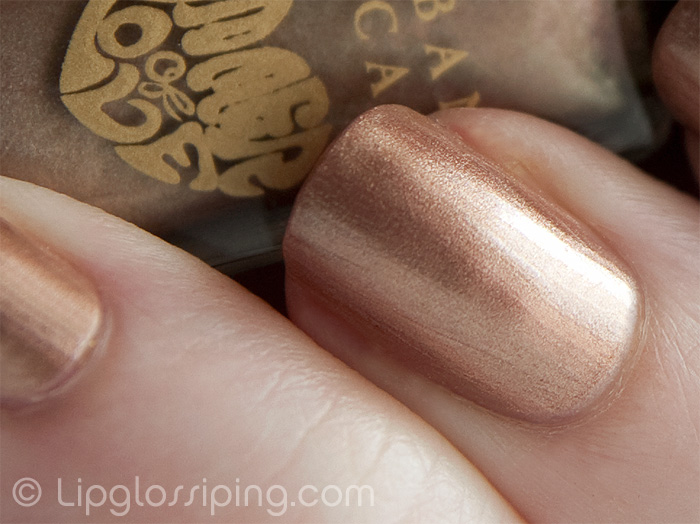 Ugh, I die when I look at that picture… it captures it well… how can it be so metallic and bronzed yet understated.  If I could buy this in a large size bottle, I would.
I've attached links to the other polishes from the set including the overview… if you haven't seen them already – check 'em out!
Urban Decay Summer of Love Nail Kit – Overview
Aquarius NOTD
Magic Bus NOTD
Hashbury NOTD
Woodstock NOTD
Love Love Light NOTD
Psychedelic Sister NOTD
Shine On NOTD