If you're looking for some mega bright lipsticks to blow away those wintery cobwebs without too much in the way of spends (let's face it, it's a miserable skinty mcskinty January), look no further than Miss Sporty.  Oh yay, brand of inexpensive-but-beautiful duochromes!  Infact, it was buying the duochromes that led me back to my local stand in Boots (or is it Superdrug? or both?!) for another look at what was on offer.
I skimmed over the foundations, for I am a foundation snob.  I meh'ed over the mascaras… contemplated a new liquid liner but eventually settled on the Perfect Colour Lipsticks.  Of course.  Not that this wasn't the most completely predictable route that I would take.  God, I love lipstick.
I went for the brights, just because… you know… I could.  I mean, they're £2.59 each… not an ounce of guilt was felt.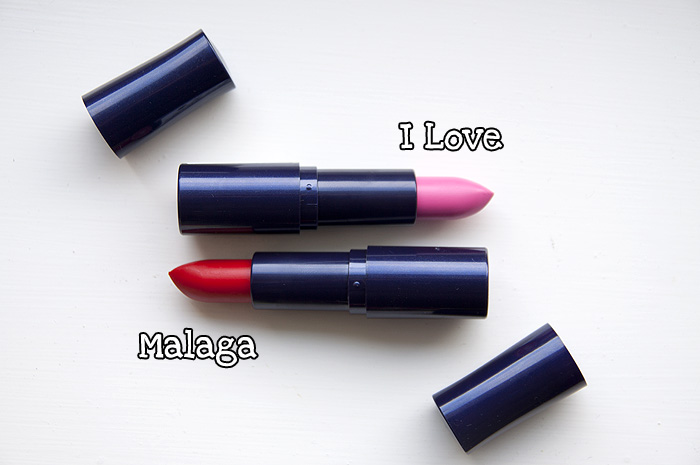 I Love and Malaga, the most obnoxious shades I could find.  Lovely.
They pack the kind of pigment you'd expect from some of MACs hallowed shades without saying "Here, have great colour in exchange for a shitty shitty texture".  That's not to say the texture is mind-blowingly awesome but it's not draggy like the bright BarryM lipsticks can be and it's not moisture-sucking.
My only issue with these lipsticks is that they smell a bit like a rancid Jolly Rancher.  Obviously disguising something that must smell even more revolting.  It's a good thing I can't sniff my lips.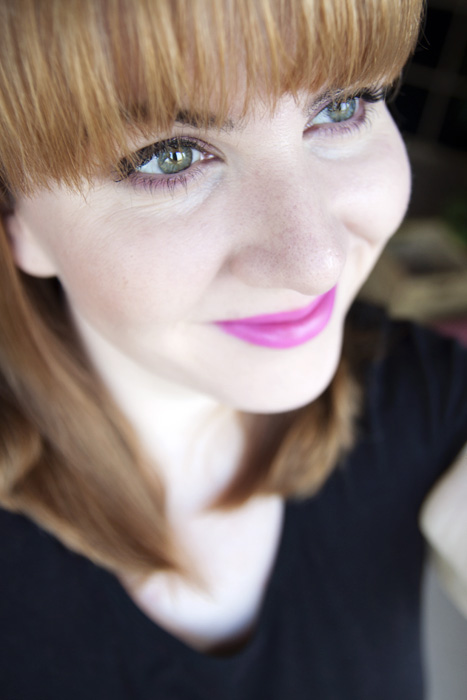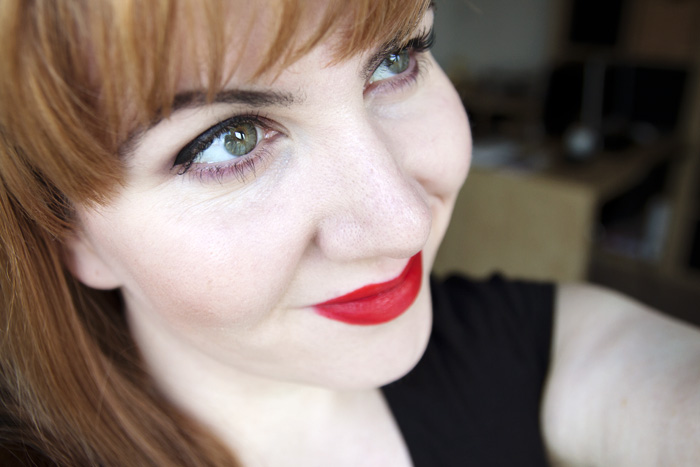 Neither of these shades are the most flattering on me but they're flippin' fun are they not?  Malaga is a really great casual red that looks lovely (much nicer than the lip swatch) when pressed onto the lips and then smooshed around, paying no attention to things like a sharp lip-line.
What do you think?  Will you be checking them out the next time you're in town?
Miss Sporty Perfect Colour Lipsticks in Malaga and I Love are priced at £2.59 each and available instore and online from Boots.com and Superdrug.com