Apologies for this post, it's random, pic heavy and barely touches on makeup at all *shock horror*
I'm sharing this pseudo-post 'cos I still can't be arsed to formulate a proper review on ANYTHING.  My recent hauls are scattered around the house and I'm too lazy to get off my fat bum and round them up for a group photo and I keep forgetting to write down what I used when I do a FOTD which makes it about as useful as a chocolate teapot to anyone but me.
Without further ado…
Look!  Gratuitous pics of my baby girl!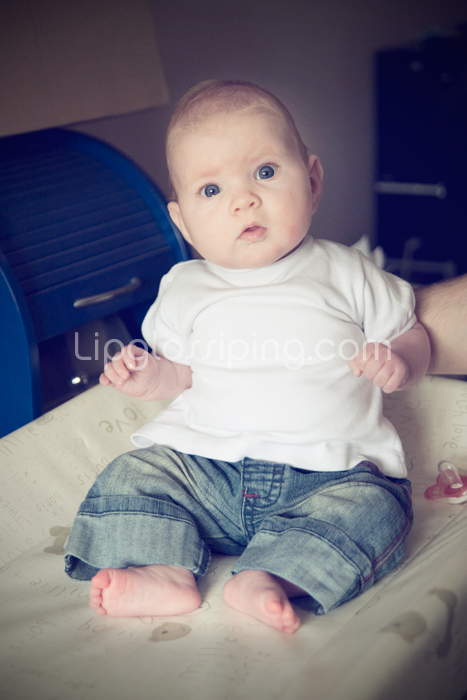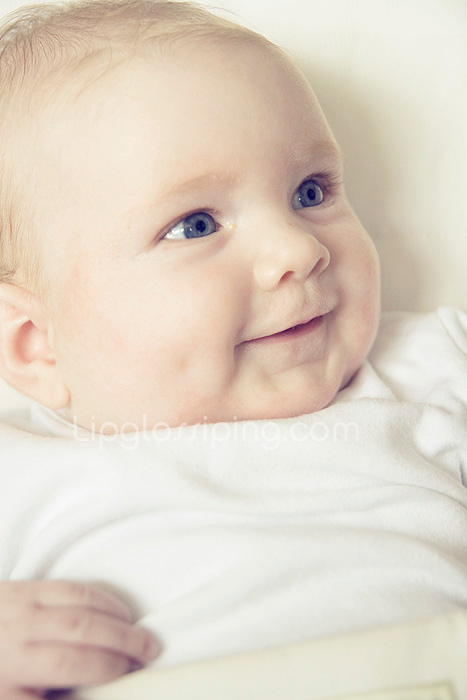 She's 10 weeks old now and learnt how to grasp and hold onto things this weekend – Einstein I'm telling ya.  Still not giggling though.  I suspect she thinks her parents aren't very funny, well not ha-ha funny anyway…
Ooh, I've also turned into Fanny Cradock and can't stop baking – maybe it's a long repressed maternal thing.   Here's my latest success: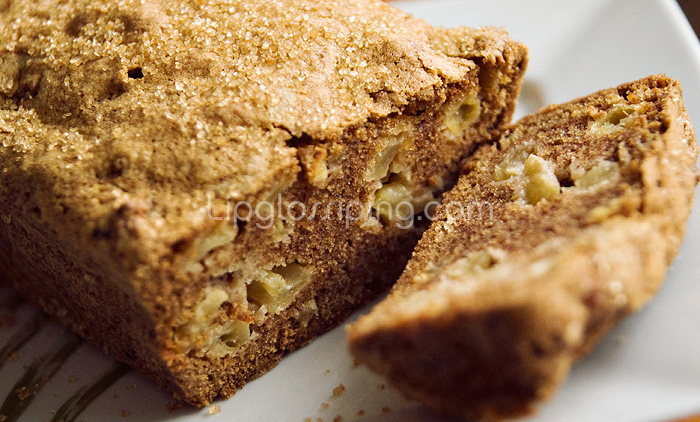 Apple and Cinnamon Cake (with a little bit of ginger thrown in aswell!) – I'm planning on doing a Banana and Baileys one tomorrow (a chopped up Mars bar might fall in to the mixture too!).
What else have I been up to?  A random makeup tidbit, I wore a red lipstick today for the first time ever, well… not the first time ever, but the first time I've ever worn it outside the house.
Revlon's new Colorstay liquid last forever thingamibob in Top Tomato (incase you're interested) which may be a bit warm for my skintone.
That's all folks, hope you're still awake and indeed haven't died of boredom after reading the post of random capriciousness*
'Till next time xxxx
*attn. grammar police – Do those two words make sense together? I just wanted an excuse to say 'capricious' really…