Continuing my swatch series of Eyeko's new nail polish offerings… this is Eyeko's Nude Polish: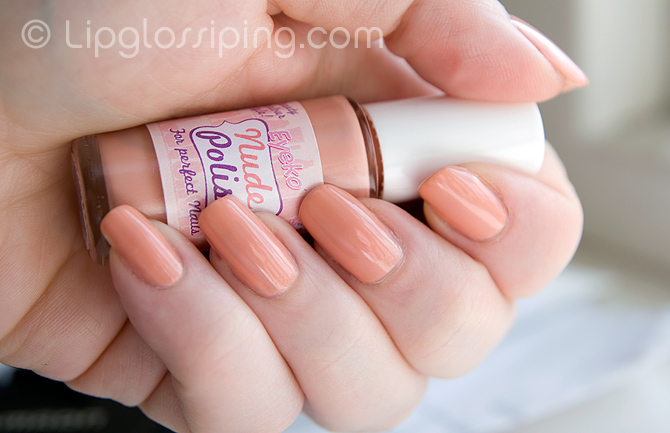 To my eye, this polish is more peach than nude… but to be fair, a lot of nude shades turn peach on my skintone, lipsticks being the worst culprits!
The formula wasn't as smooth as the lilac shade, this required 4 coats before the streaking was disguised.  I do love how this and the lilac look and feel like true creme polishes, once applied they're almost buttery in appearance.
Again, drying time was on the slow side and I wouldn't want to touch these Eyeko polishes unless I had a quick-dry top coat ready to be put into use.   I'd probably give this shade a 5/10 for application, it was just a bit too streaky for my liking… but once on, it really is a pretty colour for Spring.
Eyeko nail polishes are available from the website, priced at £3.50 each.
Do you like?