Is there room in your collection for a pale apricot creme nail polish?
Butter London's Shandy from last year's Starkers collection delivered a trio of nudes and this one is an extremely pale hue which leans warmer than neutral.  It would make a great nude shade for fellow sun-dodgers who have less pink in their skin-tones than I do.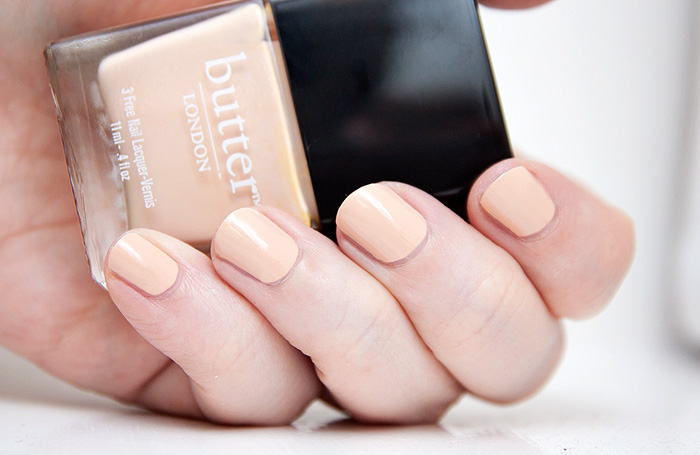 On me, it's a little stark because it's yellow-tones stand out against my skin but it's not unnervingly so and thanks to a great formula, it was easy to build this one up to full opacity in three coats.
The only thing I wasn't sure about was that as wear-time increased, it began to look a little dirty in a nicotine-kinda way.  However, as an ex-smoker, I may well be a little more sensitive to this than others!
Butter London Shandy is priced at £11.95 and available to buy online from powderrooms.com
* press sample
if you liked this post, please don't forget to check out my subscriber options, here