I can take or leave breakfast. I know you're supposed to eat it religiously… that it kick-starts the metabolism for the day. What is it they say? Eat breakfast like a king, lunch like a prince, dinner like a pauper… blah blah blah…
The thing is, I just don't feel remotely hungry upon waking. It takes me a good hour or more to be able to face the thought of food.
Unless you put this infront of me.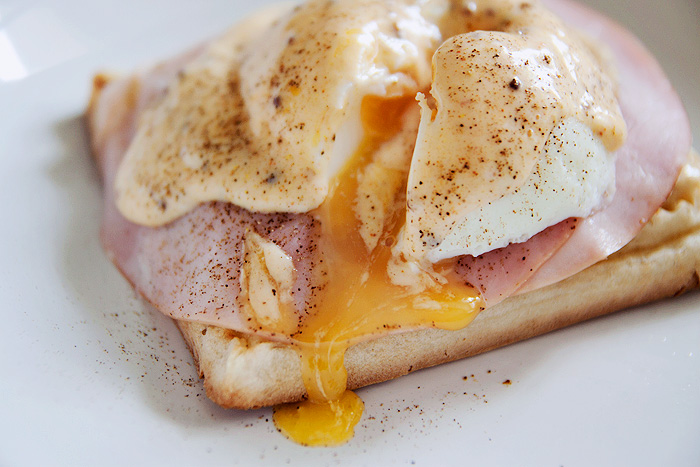 I die for a dippy egg.
Truth is though, I can't poach eggs for shit. I've tried, oh… I've tried so many times. With vinegar, without vinegar… eggs so fresh, they still feel warm. A whirlpool in my pan that would sink a battleship… I just can't do it. Praise the lord for silicone egg poachers, that's all I can say.
I call this version of Eggs Benedict "diet friendly"… and it's not actually too bad for the waistline. I make a cheat's version of hollandaise, I don't have the skillz for a real, homemade version and this one is far lower in fat than the proper, gourmet treat. I'm also the only one in the house who actually likes Eggs Benedict so it doesn't make much sense to keep a jar of hollandaise in the fridge, I just wouldn't get through it (without a very big spoon and a lack of shame).
Anyway, if you want to indulge in a weekend breakfast treat… stick with me, and read on…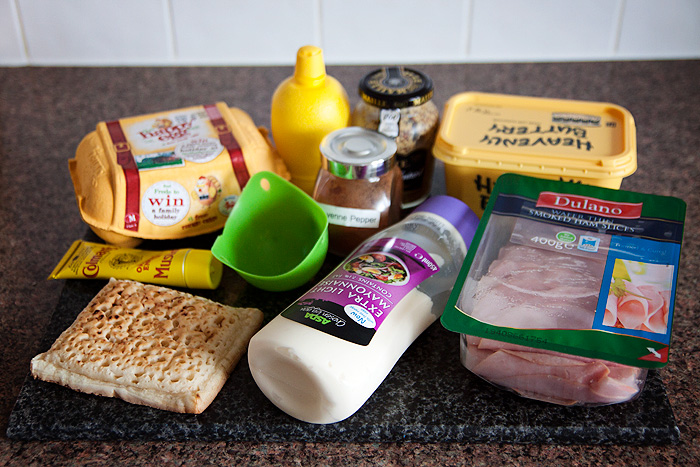 You'll need:
1 crumpet or muffin (mine are cool square-shaped ones from Asda)
2 slices of wafer thin ham (or bacon if you're a fatty)
1 whole egg
1.5 Tbsp low-fat mayonnaise
A squirt of lemon juice
1/4 tsp mustard (I use whatever I have… I've made it before with english, dijon, and wholegrain… I like the texture of wholegrain)
1/2 tsp melted butter
A pinch of cayenne pepper (optional)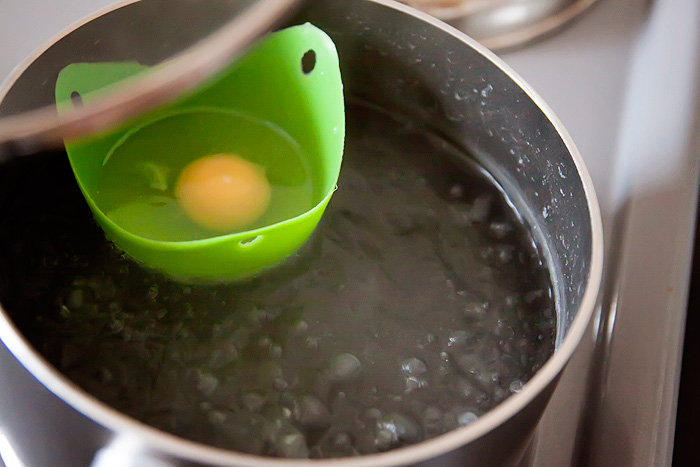 Bring a pan of water to a boil before turning down the heat slightly. Spritz your silicone egg poacher with a couple of sprays of oil (frylight or similar) and crack your egg into the well. Place your egg poacher into the pan and cover, set a timer for 5 minutes.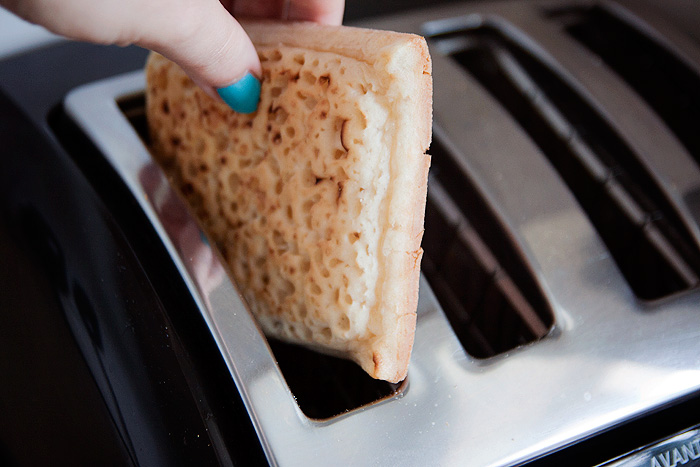 Meanwhile, toast your crumpet or muffin….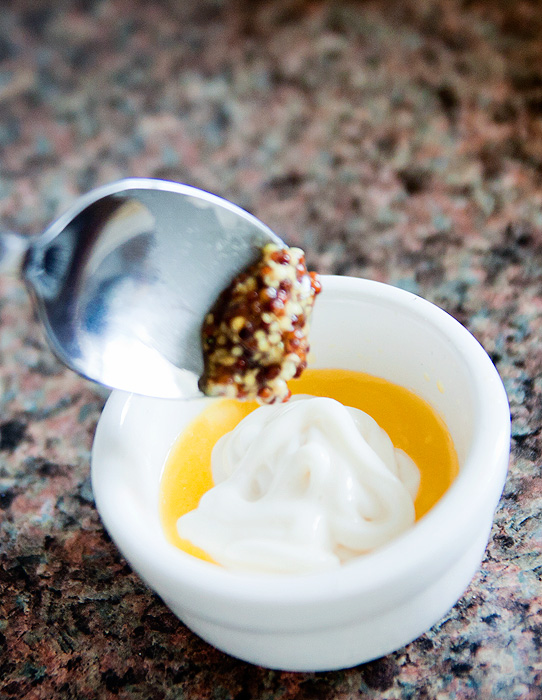 To make the "hollandaise", melt the butter into a ramekin and add the mayonnaise, mustard (whichever types you're using), and cayenne pepper. Mix well.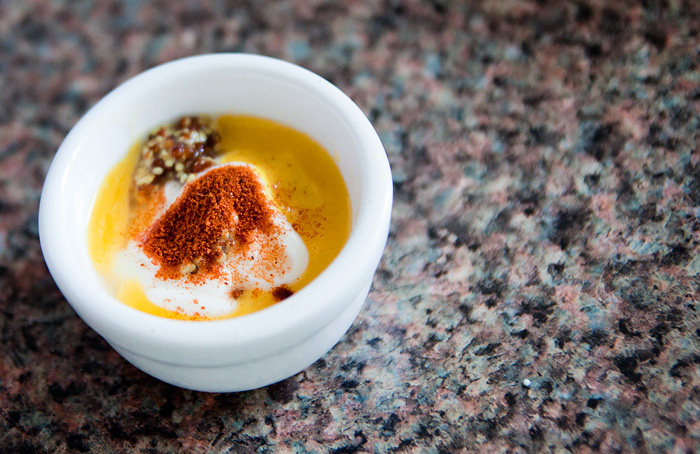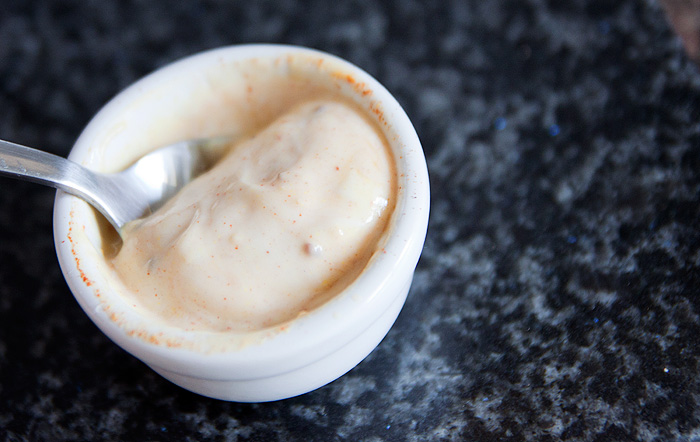 Add a little squirt of lemon juice (to taste). This helps to mimic the hollandaise tang nicely.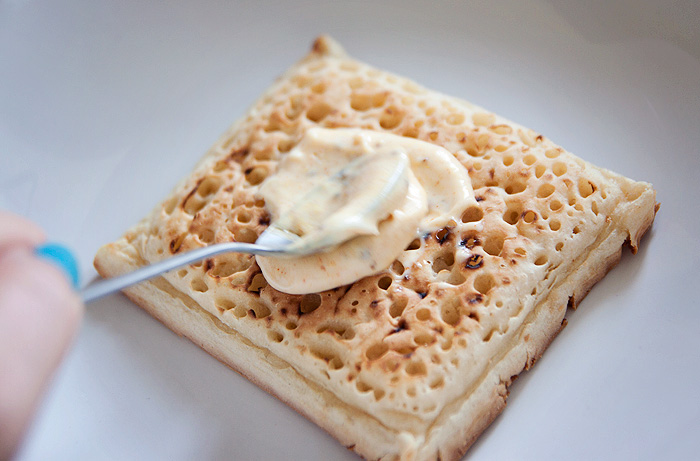 Because this is a "healthy" version, I don't butter the crumpet but instead use a teaspoon of the "hollandaise" to coat the toasted muffin/crumpet…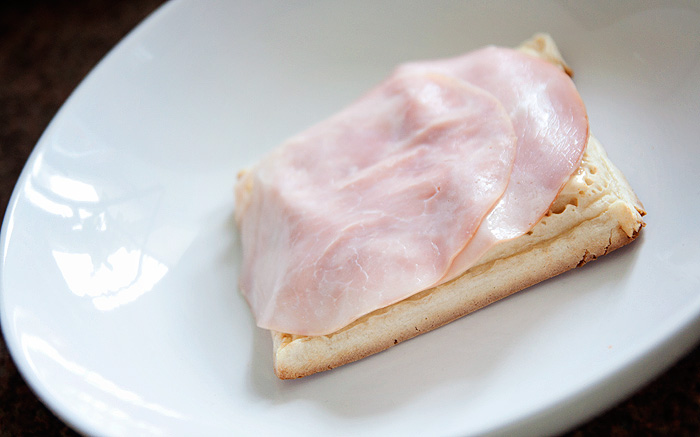 …before adding a couple of slices of wafer thin ham.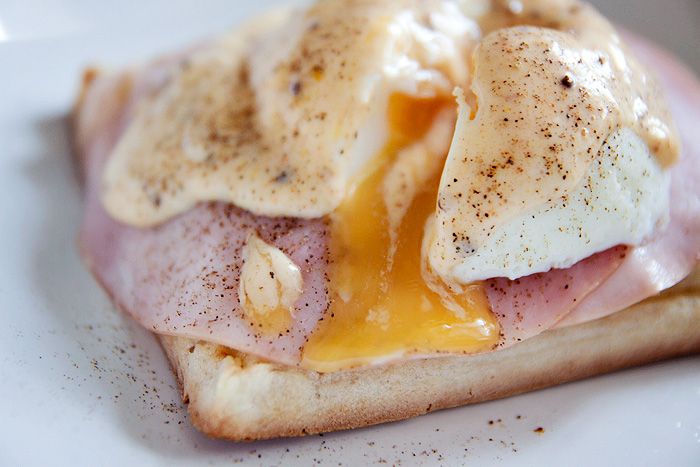 By now, your timer should be beeping! Add the poached egg and top with the remaining "hollandaise" and a shake of black pepper.
Enjoy!
What's your favourite breakfast treat for the weekend? Will you give this one a go?