So, yeah… I've been back off holiday for what feels like forever and I haven't posted up any of my snaps.  I'm slipping.  You thought you'd gotten away with it for just a minute there didn't you?
So, anyway… remember we were visiting mid-Wales to suss out its potential as a permanent residence for the family?  Well, I really liked it.  I didn't mean to really like it… infact, if anything, I secretly hoped to find some fundamental flaw that would mean any hard decisions were taken out of my realm of responsibility.  I've got such cold feet now.
We focused our attentions on a town called Builth Wells… it's remote (by my standards) but not too remote.  I mean, it has a cinema and stuff… probably showing films from the 1930s but well, it's a start right?  It also seems to contain some of the happiest, friendliest, people I've come across on any of my holidays.  It was kinda comical… both me and Paul had been a little apprehensive about whether people would be friendly (I've had bad experiences in North Wales) but we walked into a tea-room and literally everyone was leaning across tables talking to one another… and then they started chatting away to us too.  Leila was in her element being fussed over by all the nanas… seriously working the floor like a pro.
We also went north to Llandrindod Wells (gorgeous houses, depressed-feeling town), Rhyader (lovely but probably a bit too remote), and south to Brecon (more going on but also more £££), we're a little bit flummoxed to be honest, dazed and confused.  Leila went for another pony ride in the Brecon Beacons (still loving it), we picknicked all over the place and celebrated the glorious weather by eating al-fresco every night.
We stayed here and negotiated a great deal for a last minute break, and bar one really uncomfortable futon (there are other beds), I'd totally recommend the accommodation.  There's also this crazy little suspension bridge just down the road from where we stayed that I was too chicken shit to drive across.  Honestly though, would you have done it?  I don't even know how many tonnes an average car is… let alone one carrying the three of us after a pub lunch.
Anyway, one of my main reasons for choosing the area was down to many childhood memories of spending time a little north of here in the Elan Valley.  It's a little gem and a very underrated tourist attraction.  If you live in the Midlands and haven't heard of it, double shame on you because the area supplies all your drinking water!  Check out some of the scenery from around the region below.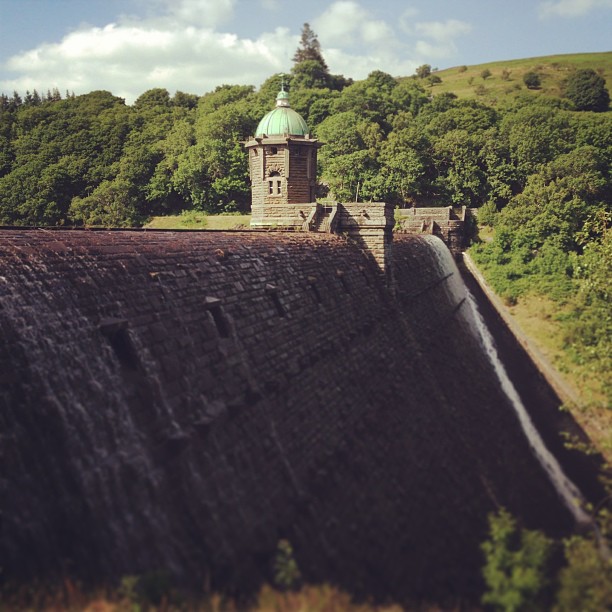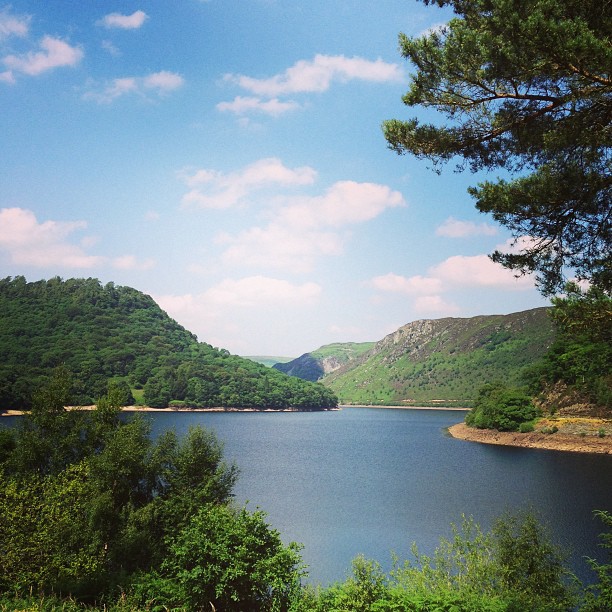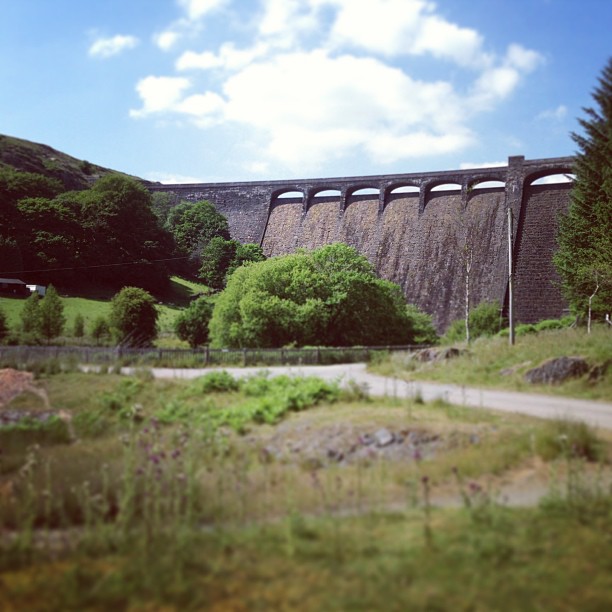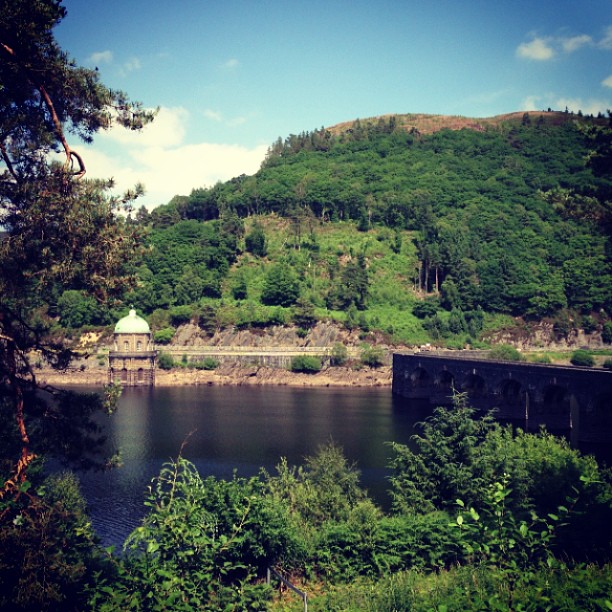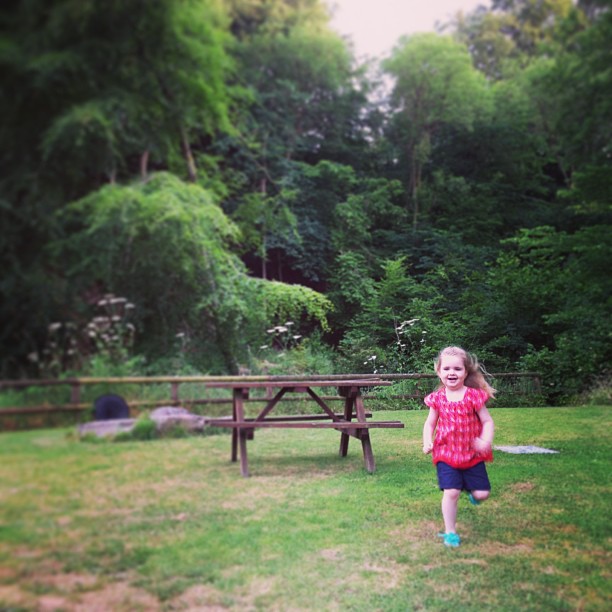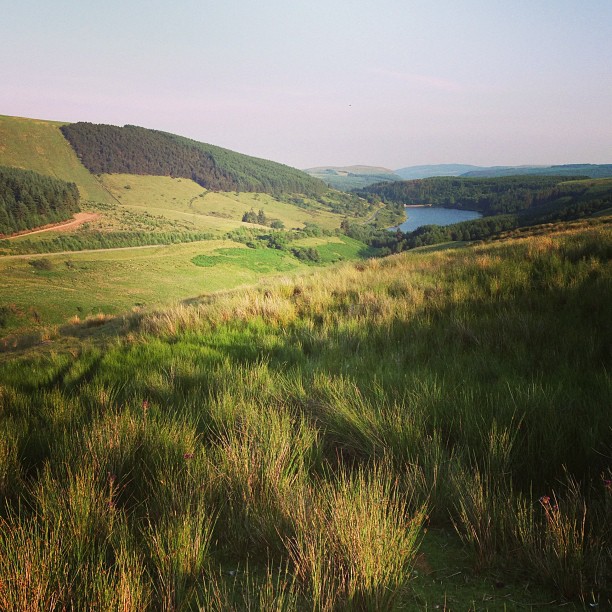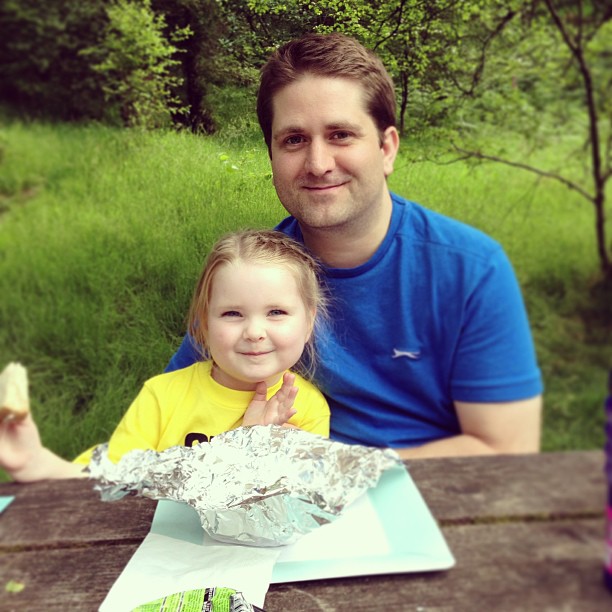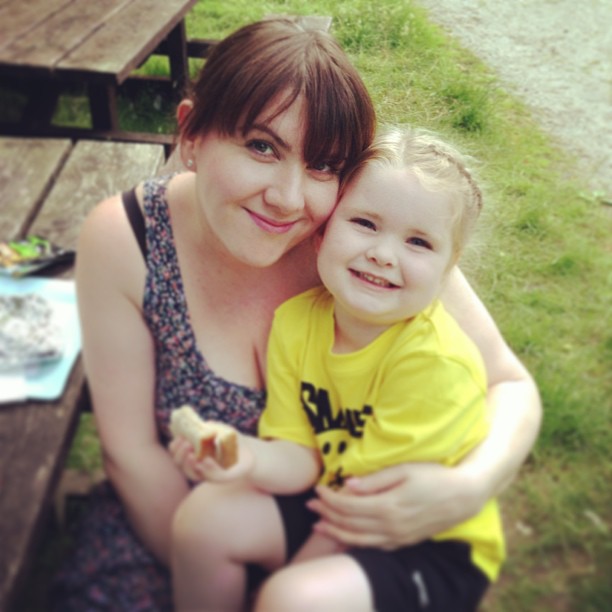 All in all, we spent a lovely 4 days mooching around and boring Leila to tears looking in every. estate. agent's. window.  I always remember my parents doing that to me whenever we went on holiday, poor little sod.  If you're in the UK, hope you enjoyed the heatwave that July brought with it.  That's it now, it's downhill all the way to Christmas!  What a thoroughly depressing thought!
Have you had your summer holiday already or is the best yet to come?