I don't know man, I mean chickpeas are awesome.  They're kinda nutty, somewhat meaty, pretty substantial and above all else, packed with fibre.  But burgers? Burgers are on a whole different level…
How could you ever, ever substitute a burger, a proper meaty burger… with one made out of chickpeas?
Let me show you how, courtesy of this recipe from new foodie blogger (and occasional beauty PR ;)) Patrizia a.k.a Patz's Pantry.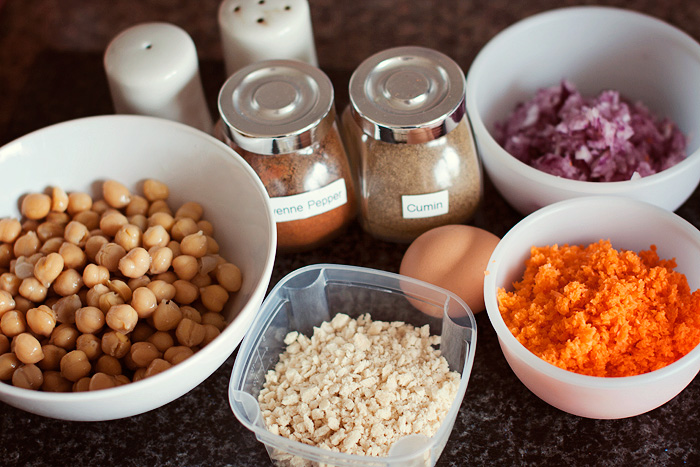 I didn't have any shallots, so I substituted regular red onions.  I also used breadcrumbs from a pitta rather than regular bread. The rest is as Patrizia has written it.
I won't list the full ingredient quantities because you should check out her blog for the recipe.  Anyway, it's such a simple recipe and really quick to knock up in about 25 minutes tops.  Perfect for when you've had a long day at work and don't want to get into anything too taxing.
Once you've mashed up the chickpeas (I used a mini food processor and did it in a couple of batches), all you need to do is mix the ingredients together… starting with the spices…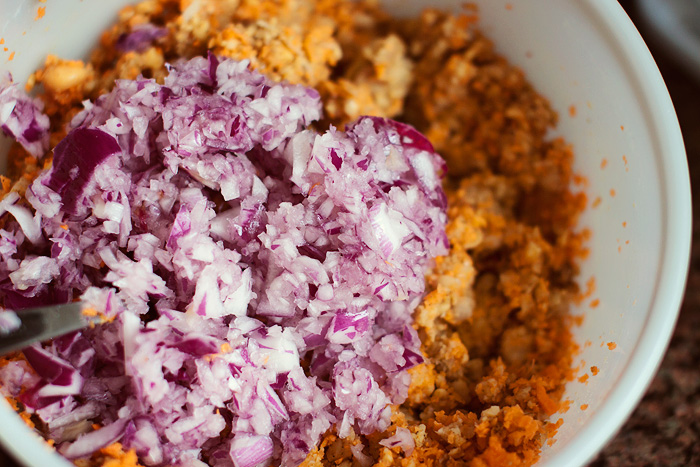 …and then the vegetables (they also went through the food processor)…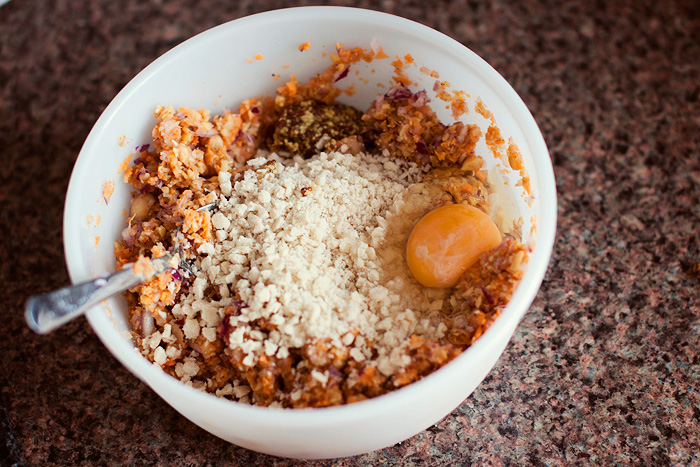 …finally, crack your egg into the mixture and add the breadcrumbs.  You might be able to see from the above photo that I also added a cheeky teaspoonful of wholegrain mustard.  Combine everything well.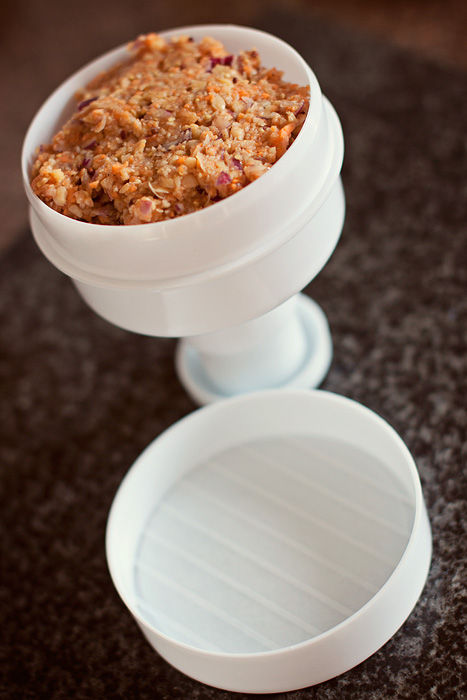 If you have one of these nifty burger presses, they're fantastic!  If you don't, you can still shape the patties by hand… I do recommend a burger press though if you regularly make your own, they're really cheap and help you eke out those ingredients as well as helping to control portion sizes!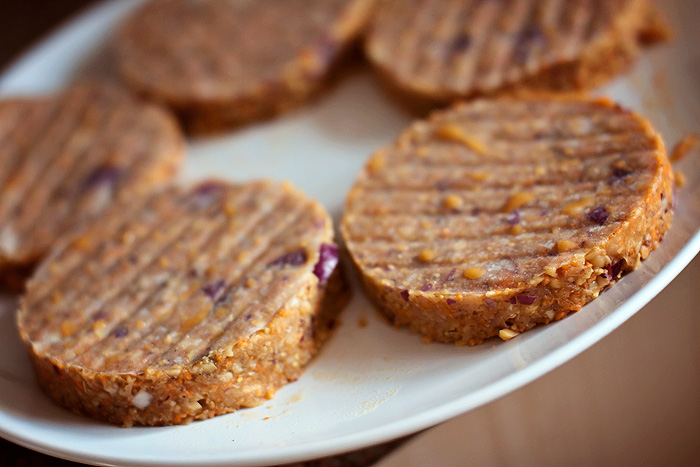 Once you've made your burgers, whack them back in the fridge to firm up for 15-minutes before frying over a low heat for around 3-4 minutes on each side.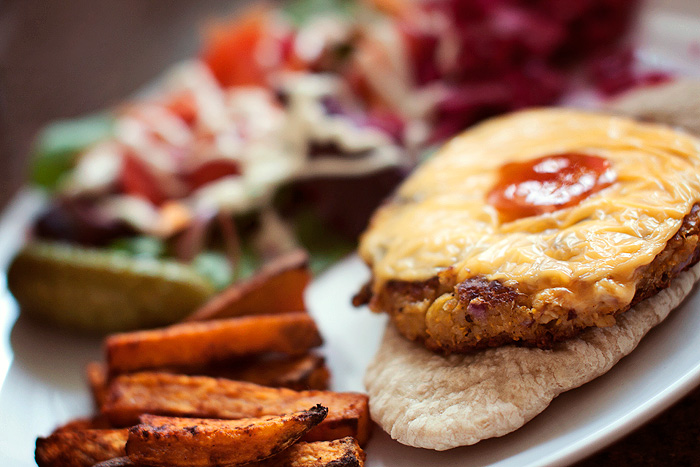 I pretty much ruined the effect of mine by melting a leftover slice of plastic cheese on top.  I promise it looked far better before I butchered its appearance with the blob of sweet chilli sauce too haha!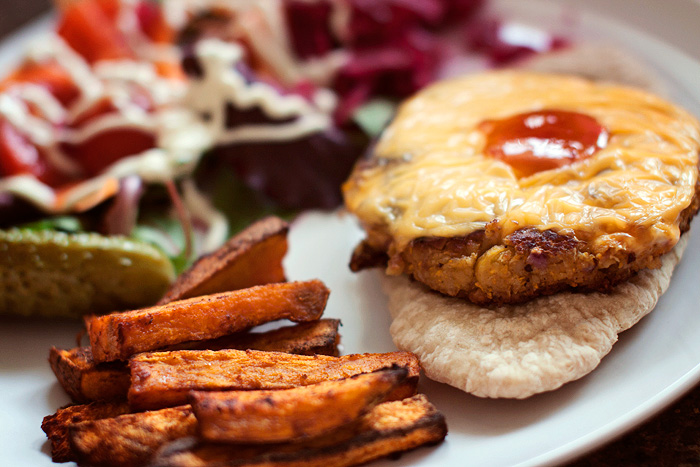 I served mine on a pitta bread with some sweet potato fries and a side salad.  It was delicious, truly.
Are you burger fiend?  What's on the menu tonight?