I can't wait to see the kind of traffic that title brings in… some of you are going to be sorely disappointed (and somewhat frustrated) when you realise that I'm talking about multi-use products!
After posting this morning's review of the new Clarins Cream Blush, I read a tweet from another blogger (and Clarins skincare specialist) who, quite rightly, reminded me that they could not only be used on the cheeks but also double-up as a lip product.  Now, this isn't an unusual feat for cream products… Many offer this multi-function, but for me…. I just can't deal with that kind of cross-contamination!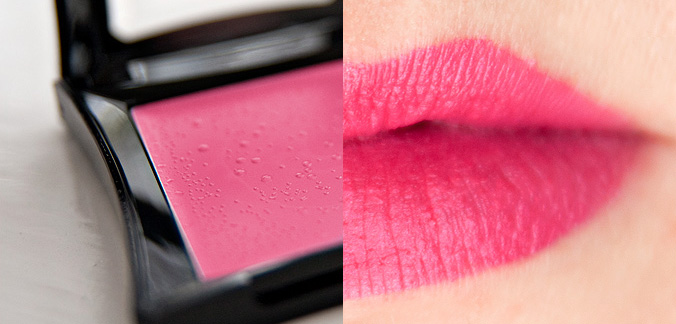 I know this makes me sound majorly OCD about my cosmetics.  I'm not.  Hell, I was also simultaneously tweeting about my mascara graveyard that I can't seem to put to bed, despite the knowledge that I might get syphilis in my eyes (or err, something) by being so lax about my cosmetic hygiene.  But when it comes to cream multi-use products, it just feels sorta dirty… in a double-dipped kinda way.
Remember when you were a kid and you had two flannels.  One for faces and one for bums?
I need two cream compacts.  One for cheeks and one for lips.  It's not that I might confuse my face for a bum, it's just that… it's just… I don't want a sneaky speck of lip-gunk on my cheeks, and I don't want skin sebum all over my lips (mmm, tasty).  For someone who only has one face (and one bum), buying two compacts seems rather excessive, so I… err, don't.
Surely, I'm not alone in this mild makeup OCD-ness?  Am I?!
if

you liked this post, don't forget to check out my subscriber options, here