Have you seen the square crumpets that Asda do? Oh my… they're huge and fill the toaster to the edges…crying out for a slathering of butter, jam, nutella or whatever gets your taste buds excited in the morning!
I can't have them at the moment because anything that tastes deliciously carby in the mornings makes my obstetrician shake his head at me.  And so, instead of a hot, buttery treat… I'll have to make do with this tasty morsel of another kind…
Butter London's Crumpet was released last year as part of the brand's Starkers collection, a trio of nudes to suit most skintones.  Of the three, crumpet is the middle-toned shade… and as you can see, looks fairly happy sitting against my uber-cool skintone.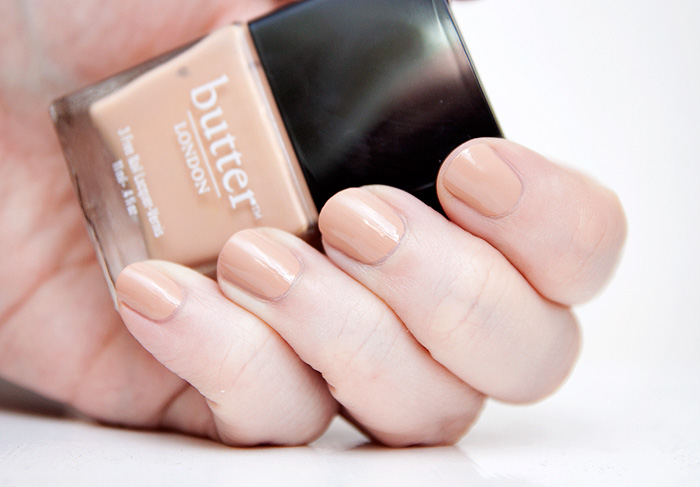 The brand describe this one as a "warm caramel creme" and it's opaque in a couple of coats.  I find wear to be pretty standard throughout the Butter London range and I easily get 5-days before the tip wear begins to appear.  Of course, with shades such as these, this isn't hugely noticeable even when it does set in.
Butter London Crumpet is priced at £11.95 and available to buy online from powderrooms.com
* press sample
if you liked this post, please don't forget to check out my subscriber options, here