In addition to the new long-wear cream shadows, and eye pencils which I talked about here, the Bobbi Brown Intensifying Long-Wear Mascara* is putting in an appearance and promising to deliver results that last for up to 16 hours.
It's probably fair to say that when I think of long-lasting makeup, I'm not sure that I've ever cursed any of my mascaras for not lasting the course of a day?  Sure, some are more smudgy than others and then you have the ones that flake a little as the day goes on but I can't remember ever looking in the mirror and thinking "awww crap, where's me mascara gone?".  Or maybe they just mean that it won't flake or smudge… but then again, don't they all promise that?
If you experience this kind of problem on a daily basis, then perhaps the Bobbi Brown Intensifying Long-Wear Mascara is your next dream come true?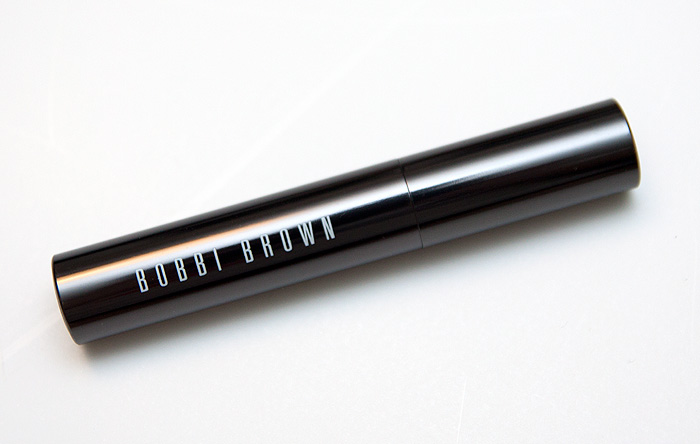 The packaging is particularly sexy with a metallic-chocolate finish and sleek lines whilst the brush inside is teeny, tiny… and for me, its main USP.  This fabulous brush reaches every lash from the longest to the shortest.  The brush consistently pulls out the perfect amount of product and you can feel the packaging doing its job at sucking back in the excess as you pull the brush from the neck of the tube.  As a result, I can't see this one drying out too quickly either.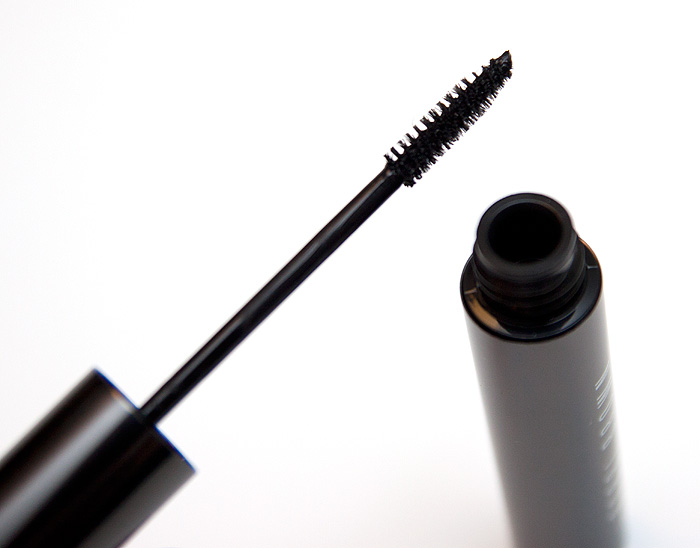 You can see how narrow the brush is in the above photo, a really great shape for women with shorter, sparser lashes to define from root to tip.  I particularly like this mascara for my lower lashes, it separates nicely, fanning each one out without leaving clumps or excess product in its wake.  As for the top lashes, well… it's not quite volumising, nor lengthening enough for me.  My lashes can take a hefty dose of product before they begin to look worse for wear and this doesn't provide the lash-drama that I'm forever craving.
It does, however, provide a better-than-natural finish that you can build without too much protest.  As for longevity?  Yes, it lasts the day without smudging – well done.  I do see a couple of flakes if I apply more than two coats but nothing that I'd worry myself over.  Removal is easy with just warm water, though my cream cleanser (waterless cleansing) didn't experience any issues with sweeping it away at the end of the day either.

Overall, I really recommend this mascara if you're looking for a good, solid formula with a fabulous brush that helps create precision definition without missing a single lash.
Bobbi Brown Intensifying Long-Wear Mascara is available to buy on counter and online, priced at £18.00
* press sample