Back when Justin Bieber was nothing but a twinkle in his Grandfather's eye, Biba was turning heads as an iconic 70s London store bringing fashion to the high street as the Top Shop of its day. The label is currently enjoying its 2nd relaunch and doing rather well, so much so, that the House of Fraser owned brand is on the cusp of relaunching Biba's iconic makeup line with a beautiful capsule collection.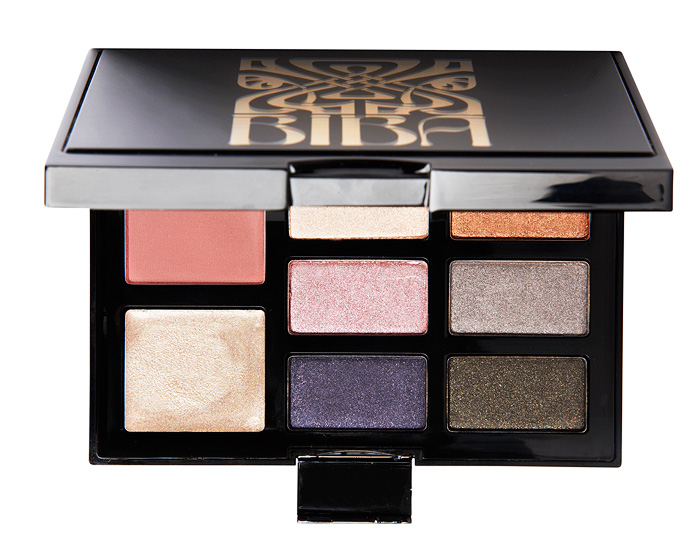 Biba Face Palette (34.00)
Six luxurious eyeshadows, a rich oyster pearl highlighter and dewy pink blusher to create alluring and sensuous looks-perfect from dawn unto dusk.
This chunky cocktail ring will draw admiring glances with its nod to the iconic Biba logo. The lid slides to one side to reveal a shimmery pink gloss for the perfect pout! It can also be used to adorn your bag as a charm.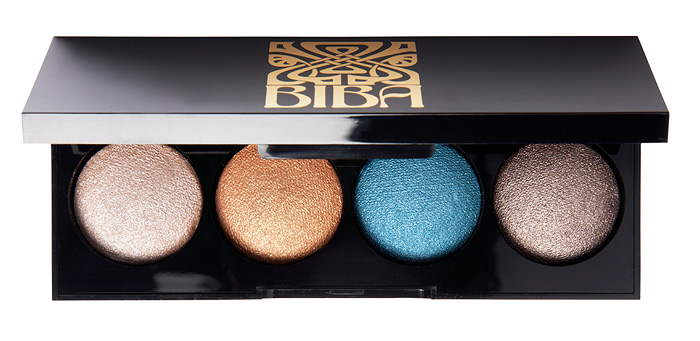 Biba Baked Eyeshadow Palette (£26.00)
Velvety soft mineral eyeshadows in opulent shades of molten metal and precious jewels. Use a dampened brush for intense long wearing colour.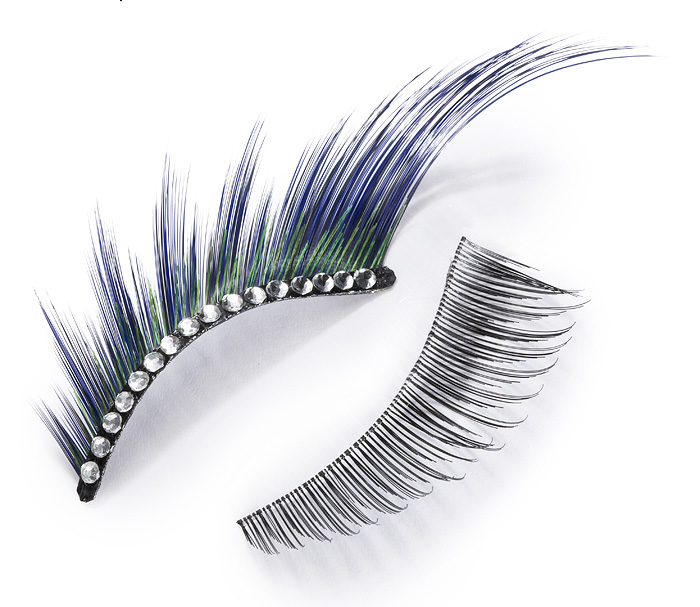 Biba Luscious Lashes Duo (£18.00)
Biba lashes are sure to make a statement. Two pairs – one show stopping evening pair and one for a more natural day look will ensure that you are never overlooked.
Biba Lip Palette (£24.00)
Luscious and indulgent lip colours in five luxurious shades. Custom blend the lip colour for a unique style all of your own.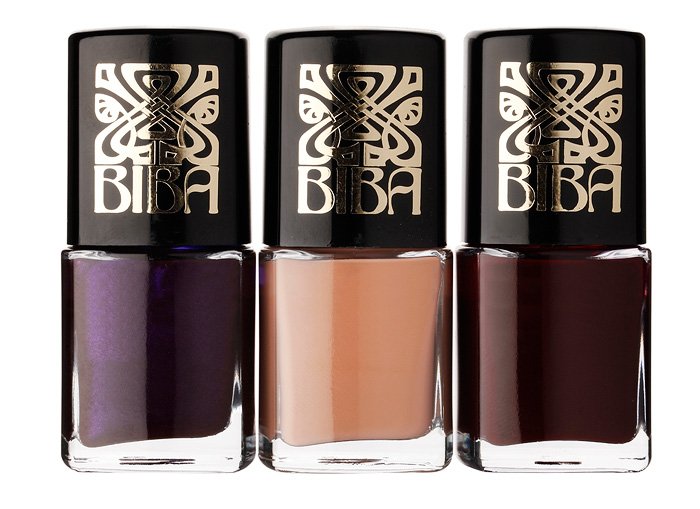 Biba Nail Polish Trio (£21.00)
Nail polish is the ultimate finishing touch to any look and these three stand-out shades will add a little something to every outfit.
.
So there we have it, the re-launch of Biba Makeup. Not, as Barbara Hulanicki would have it, I'm almost positive of that. The collection most obviously strays from the affordable ethos that the original Biba held so close to its heart but I can't deny that I'm loving the look of that nail polish trio and the baked eye palette for its Biba aesthetics and shade choices.
I was lucky enough to have been sent the lashes from the capsule collection and have passed them on to madame Lash Queen (Liloo) who has promised to give them an outing for us in the coming weeks, so stay tuned!
Biba Beauty launches exclusively in House of Fraser from the 1st October 2011.
Will you be checking out the return of Biba Beauty?