I first saw this on Cosmetic-Candy back in July (on my brithday infact – it was meant to be!)
I fell in love with the swatch and have been lusting after it since!  Thanks to a well-timed eBay auction, I was finally able to make it mine: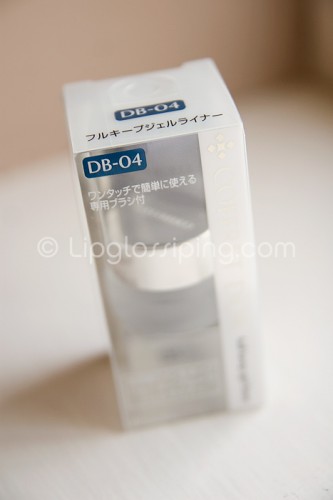 Packaging is lovely!  The product is housed in a very solid frosted glass jar and it comes with a very useable retractable brush.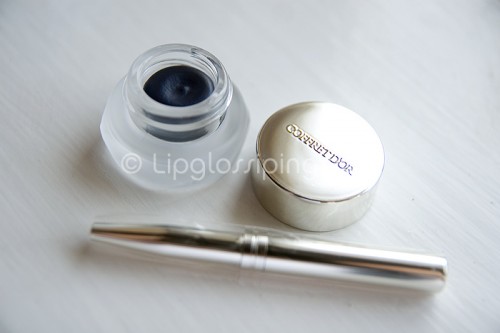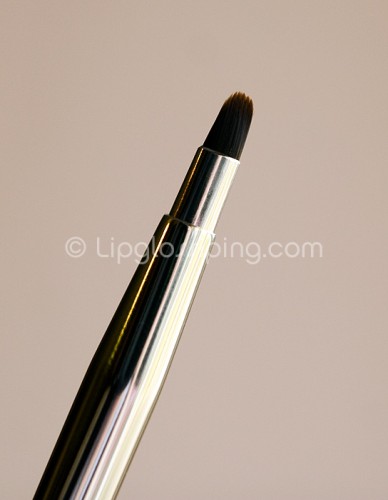 I found the shade to be well pigmented with some gorgeous (but not overpowering) sparkles.  It's a very dark teal and would compliment brown eyes beautifully.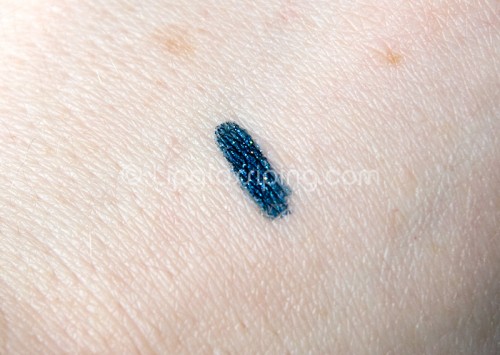 The swatch set to a smudge proof finish very quickly, but unfortunately I did experience transfer on my lids.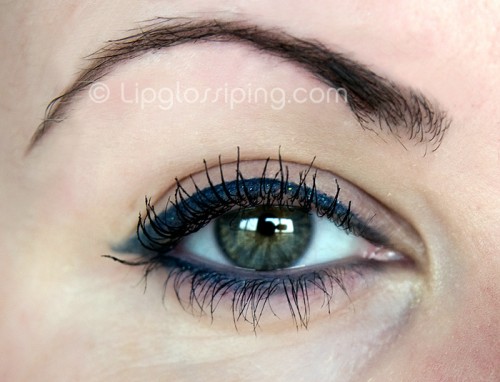 I was pleased to be able to add it to my collection, it reminds me of my Infinity Liner in Indigo Blue, but with added sparkle!  If only I could get the dreaded lid transfer to stop though 🙁
I paid around £10 including shipping.  Check eBay & AdamBeauty for stock.