Seeing as I'm embarking on the sun protection series, it would be remiss of me not to mention that throughout the month of June, Cover FX will be making donations to Skcin, The Karen Clifford Skin Cancer Charity in the UK.
But we can get them to donate MOAR!  Check it out…
If you're looking for new Summer skin protection and like the look of their wares… Cover FX will rightly donate more on purchases of Cover FX SkinTint FX (SPF 30) and Cover FX BritePrep FX (SPF 50).

And here's something we can all do to get them coughing up with no spends on our behalf…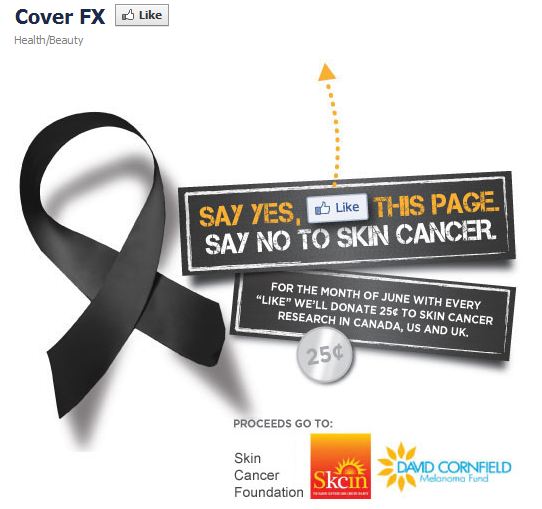 Click "Like" on the Cover FX Facebook Page to ensure a 25¢ donation to skin cancer research.
Cover FX products are available from select Harvey Nichols, Harveynichols.com, House Of Fraser and houseoffraser.co.uk.  You can follow their efforts via the #saveface hash tag on Twitter.