Fake Bake have introduced a new range instore at New Look designed to appeal to High Street bargainistas!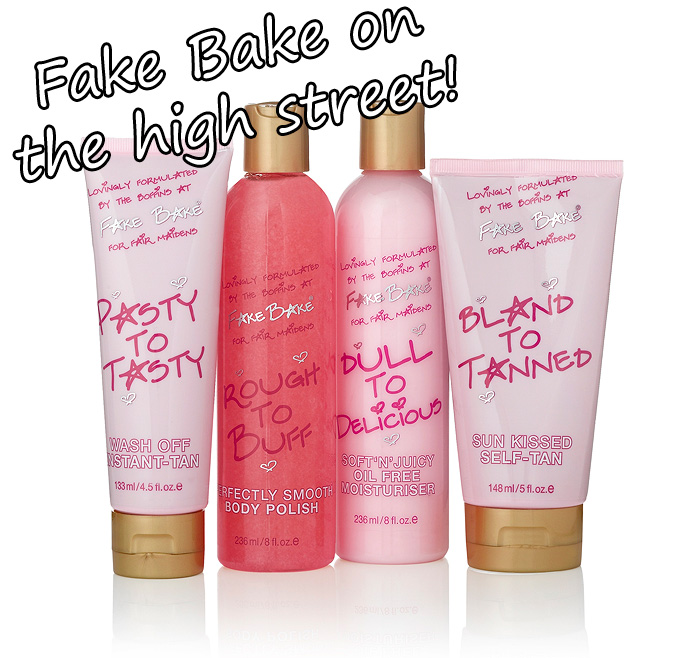 Four paraben-free products to fulfill your self-tan needs, the new high street range incorporates:
Pasty to Tasty wash off instant-tan £6
Rough to Buff perfectly smooth body polish £5
Dull to Delicious oil free moisturiser £5
Bland to Tanned sun-kissed self-tan £10
The packaging is not a hit with me it has to be said.  I might be partial to the odd high street bargain, but I'm not 7 – which incidentally is probably the last time I dotted my I's with hearts.
Will you be giving this a try?