I don't know about you, but whenever I hear about a new all-in-one face base, I get very hopeful at the thought of being able to shave minutes from my morning beauty routine… any opportunities to hit the snooze button in bed are precious to me and I welcome them with open arms.
Sarah McNamara is a lady that I'd never heard of before but her range is available to purchase in the UK via QVC and includes a variety of products based around the idea of one-step application products that are designed to "instantly transform your skin".  Her hero product, and the one that launched the brand's range is the original Miracle Skin Transformer SPF20 which has recently been flanked by the illuminating "Spotlight" version of the product, which I've been trialling over the past few weeks.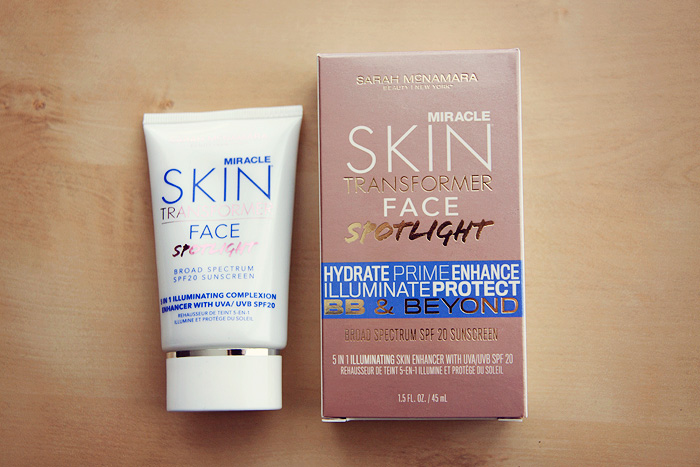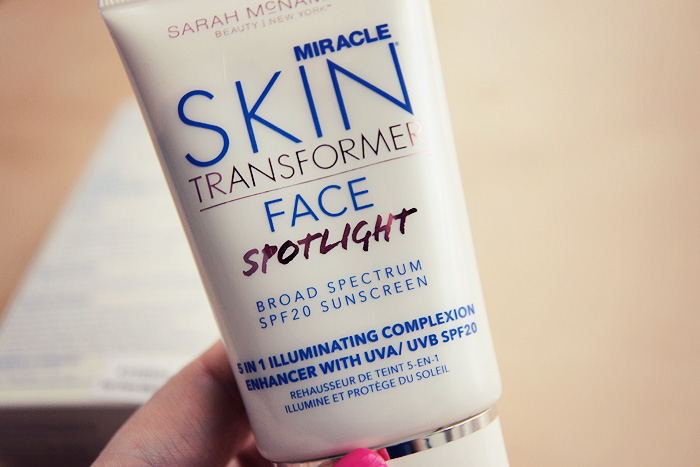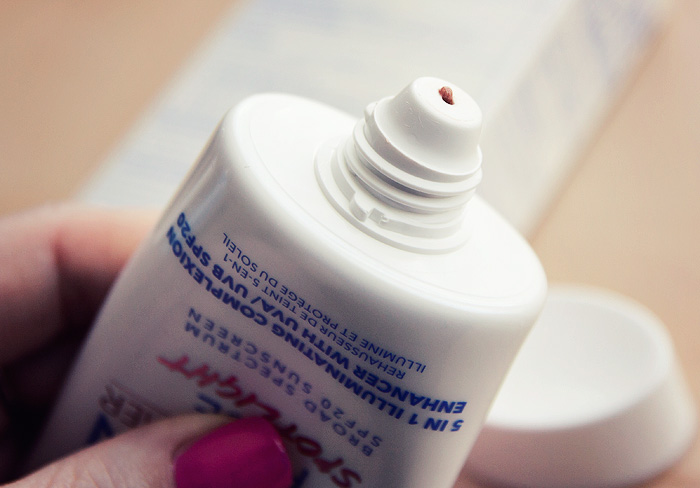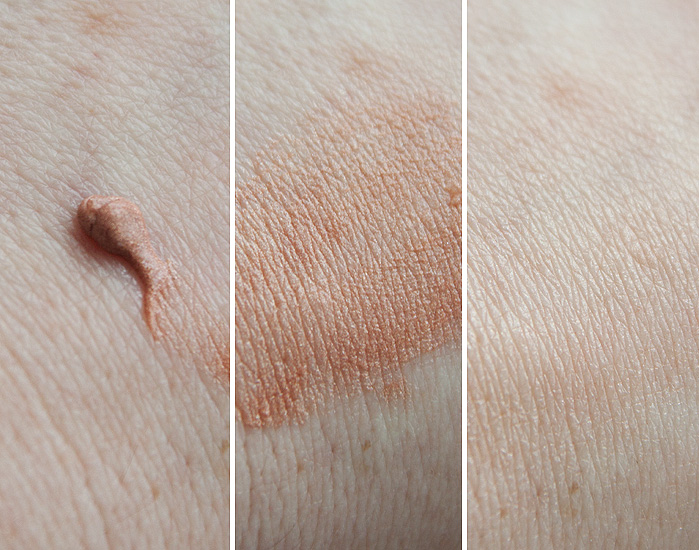 The product claims to be a 5-in-1 skin enhancer to help hydrate, prime, illuminate and protect your skin.  My hormonal dryness is the bane of my life at the moment and I'm sticking to products that promise to brighten the dullness and provide coverage that I can amp up with concealer as needed.
On paper, the Miracle Skin Transformer Face SPF20 Spotlight should be exactly what I'm looking for… but can a suit-all product cope with my drier-than-normal complexion?
At this time of year, I'm not too concerned about SPF protection but in the Summer, I would be all over the SPF20 this product provides… my only caveat is whether you're actually applying enough of it to achieve the rating stated on the bottle.
The formula is silicone-based with the traditional primer slip and glide.  It takes a reasonable amount of rubbing in to blend so I'd recommend applying it with your fingers rather than a brush, something I'm happy to do with a lighter base product.  The illumination is there in the form of a subtle and rather grown-up sparkle which you can hopefully detect in my swatch photo set above.
My biggest issue with this product is that it's sadly just too dark for me.  The original Miracle Skin Transformer is available to purchase in a variety of shades but this Spotlight (illuminating) flanker is only available in the one shade.  It's best suited to fair-medium skintones and if you're any paler or darker than this, you'll be limited to applying only a thin layer of product before it starts impacting on your natural skin colour.
Sadly, this isn't the answer I've been looking for… it copes well with my dryness and doesn't ball-up or migrate toward the drier patches but it's just not the all-in-one solution I was hoping for.  Because of the shade, I can't actually apply enough of the product to achieve any kind of even skintone without darkening my pale skin… so for me, it works purely a primer… and I already have plenty of illuminating primers that I'm happier with for my skin-type.
I'd have little hesitation in recommending this as being one of those products that would probably work fabulously on women without any real skin issues, I could imagine it being a great summer-holiday investment for fair/medium-skinned folk who are looking for a little sun protection and illumination without a foundation-heavy feeling on their skin.
Sarah McNamara Miracle Skin Transformer Face SPF20 Spotlight is available to buy online from qvcuk.com, currently priced at £26.88
* press sample
if you liked this post, please don't forget to check out my subscriber options, here