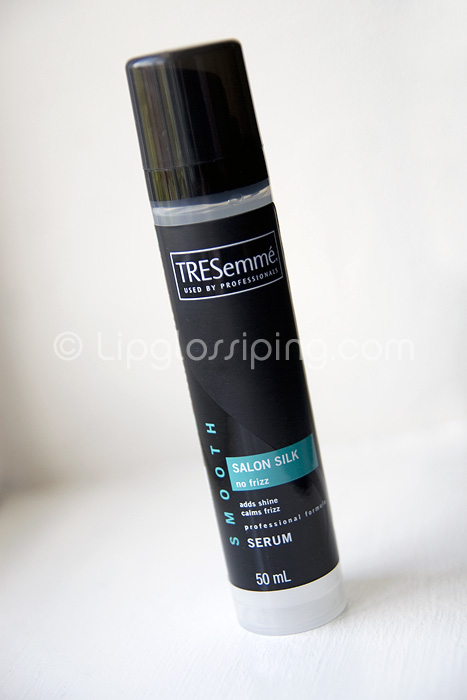 A lightweight, non-greasy serum designed for all hair types.

Calms frazzled hair for a beautiful, natural-looking sheen and to tame  those stubborn flyaways.
I've used this twice so far, and I love how silky and light it makes my hair feel not to mention the glossy sheen it adds (must be all the silicones) and for those reasons I would buy it again.  It's also lightweight and has a rather delicious smell.  However, it doesn't seem to do much at all to smooth the little flyaway bits that stick up making my 'do' resemble an explosion in a mattress factory.
 Having said that, Tigi Bed Head After Party Smoothing Cream doesn't do anything for me either and that's 4x the price of this stuff and about 3x greasier.
I've only tried it on wet hair, so I'll give it another go after drying.  Just wish I could find something that does what it says on the tin.  It's also leaves a greasy residue on your hands that needs washing off immediately which makes me a little wary to try it on dry hair.
If you're interested you can read more about it here and I paid £3 for a bottle in the supermarket.
[starreview tpl=14]