Well, crack one open (between my thighs) and send me to the tropics because I think I might need today's inexpensive beauty find in my life.
Wembe is an organic soap company hailing from Brooklyn and the brand have just launched into the UK market!
I love the sound of their Coconut Exfoliating Bar which promises to combine gentle exfoliation from two types of coconut pulp, whilst leaving your skin soft and supple thanks to a blend of rich essential oils and moisturising butters.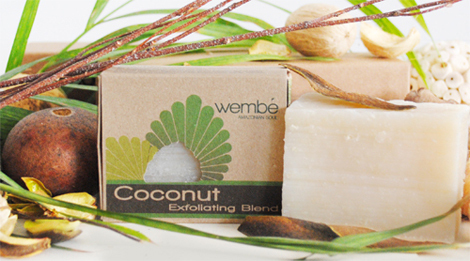 Ingredients: Cupassu butter (Theobroma grandiflorum), Sodium Salts from Vegetable Oils, Coconut oil (Cocus nucifera), Coconut Pulp ( Cocus nucifera)
Priced reasonably at £5.85 ensures that this Vegan body treat stays on my radar for a little while longer.