A couple of weeeks ago whilst killing some time waiting to head off to the Maybelline event… Myself, Sian, Sophie, Lydia & Leanne spent a little time browsing Charles Fox in Covent Garden.
I spied upon this little palette and loved it's metallic sheen  and wearable Autumnal shades.  Upon closer inspection it turned out to be a Kryolan "Shades" Palette in Santiago.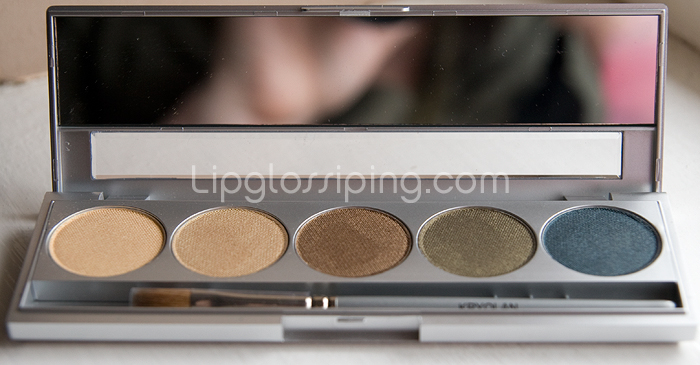 Pretty no?  I love the inclusion of the dark blue over there on the right… great addition.  And the brush that comes with the palette isn't completely useless either which is more than refreshing!  I can't remember the exact price but it was around £15.

Here's yesterday's FOTD using the above palette.  Apologies for focusing on the wrong eye & then being too lazy to retake.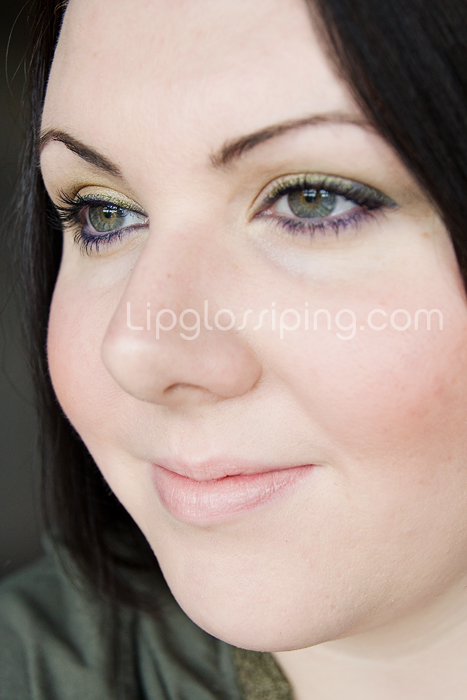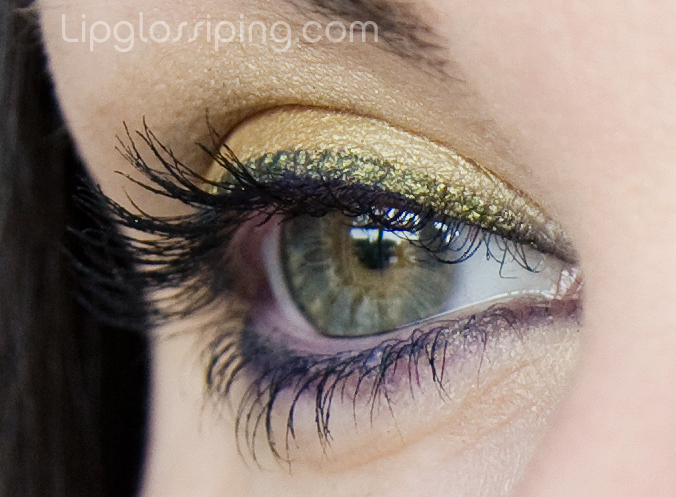 Products Used:
Eyes:
~ Urban Decay Eyeshadow Primer Potion
~ Kryolan Santiago Shades Palette (palest gold on lid/khaki gold in crease)
~ MAC Fluidline in Sweet Sage on upper lid
~ MAC Fluidline in Waveline on lower lashline
~ Max Factor 2000 Calorie Mascara
Face:
~ Maybelline Dream Satin Liquid Foundation (still giving this some love… review to come soon)
~ Silk Naturals Maybe Baby Blush (Mac Blushbaby Clone)
~ MAC Blush in Honour (swept gently over the top of Maybe Baby)
Lips:
~ Urban Decay Lip Primer Potion
~ GOSH Darling Lipstick
Do you own any Kryolan goodies?