I'm looking for a guest reviewer please to trial and review a range of skincare products for blemish-prone skin.
The reviewer will receive a The Doctor Brand Blemish Relief Kit (£19.95) which includes a 3-step programme to help clear skin.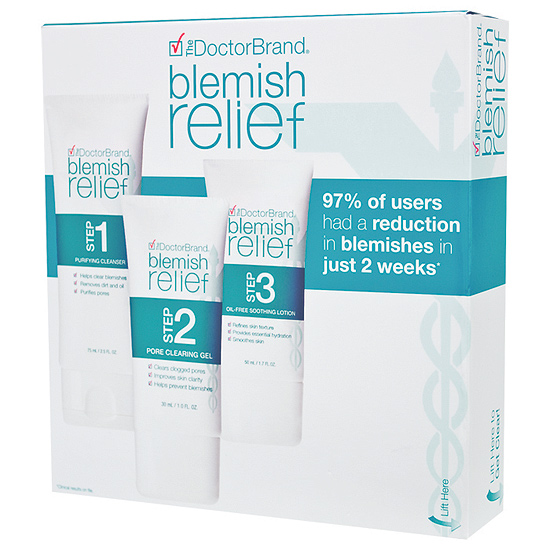 Step 1 – Purifying Cleanser – 75ml
Step 2 – Pore Clearing Gel – 30ml
Step 3 – Oil Free Soothing Lotion – 30ml
If you're up for the challenge, please register your interest below and remember to put your email address in the bit where it asks for it so that I can contact you!
I'd like you to give the range a minimum 3 week test period before letting us know your thoughts…. so if you can commit to a new skincare routine for that period and are happy to share your thoughts with my readers then let me know in the comments below!  I'll chose a reviewer on Tuesday 15th March.
Thanks ladies!