It's been quite a year for luxury lipsticks!
Only just recovering from the Chanel Rouge Cocos and the Tom Ford purse breakers, we're now faced with the new collection on the block… and it's a biggie!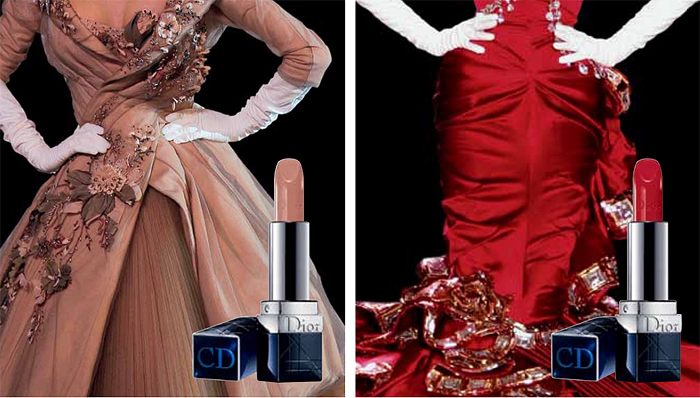 Rouge Dior Haute Couleur Voluptuous Care (£22) is a new collection of 32 (yes, 32!) mouth-watering shades.  Each shade has been inspired by (and named after) a vintage Dior Haute Couture dress.  Check out those two beauties in the background!
The range has been grouped into three colour families to make navigating through the line a little easier.  Red to Coral, Pink to Lilac and Beige to Brown, there's a shade to suit every taste and skintone (if not budget!).
The Rouge Dior Haute Couleur Voluptuous Care collection also promises to plump your lips both in the short and long term using some fancy schmancy hyaluronic technology.  I can't wait to see the rest of the line up, though I'm already totally drawn to the nude there *swoon*.
If you want to get your hands on one (or seven) of these babies, you need to take your lipstick-loving selves to Selfridges who hold the worldwide exclusive on the range.  Available from yesterday (28th July), these are sure to be hugely in demand throughout August!