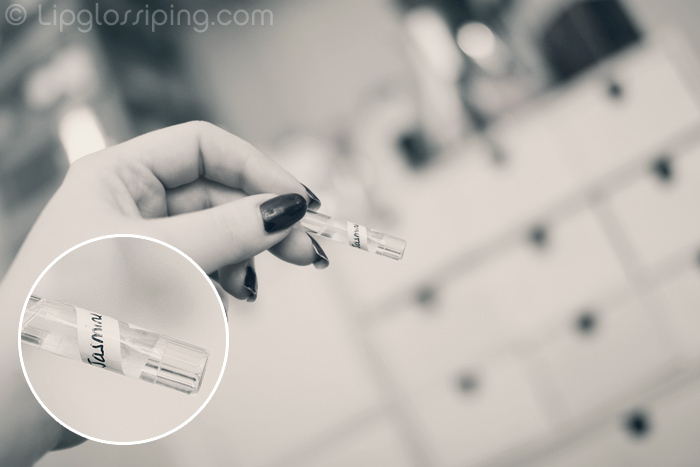 That's it… that's all that I have left of my current favourite fragrance after decanting myself a small amount and giving the rest to a friend.
Jo Malone White Jasmine and Mint reminds me of Summer.  It makes me think of cottage gardens and fresh linen catching the breeze on the washing line.
But Mr L doesn't like it and in all fairness, he has to smell me 24/7 and it's a scent that truly bothers him.
When I was 17, I bought myself a bottle of Dior's Hypnotic Poison.  It had just been released and I sampled it in the Duty Free Store on the RoRo ferry to France.  I fell in love with it's sweet and gentle scent.  Vanilla, almond and sugar… it's everything a teenage girl would love.  I spent all of my holiday allowance on that one bottle before I'd even got halfway across the English Channel.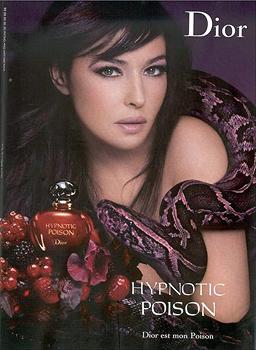 Back then, it was new and remained relatively undiscovered for a while.  It was the first perfume I'd ever worn that lasted for hours on my skin, I couldn't leave the house without being complimented on how lovely I smelt.
I'm now 12 years older.  The oriental and intoxicating scent I used to cherish and adore reminds me a little bit of play-doh.  It's cloying and childish and admitting this upsets me.
Shall I tell you why?
I met my husband wearing Hypnotic Poison.  I married my husband wearing Hypnotic Poison (along with the matching body lotion) and I gave birth to our child wearing Hypnotic Poison.  Everything about our life has been set against a backdrop of Bitter Almond, Caraway, Vanilla and Caramel.  It's one of the most comforting scents we know.
The end of a love affair… it's not tempestuous or exciting.  Like many endings, it's just sad.
I know I'll never be without a bottle stashed somewhere in the back of my wardrobe… but I need to find something new, something that will carry me through my 30s and beyond.  What if I fall in love with something else that Mr. L hates?  What if he can't let go of my signature scent in the way I'm dying to and no other scent compares?
As much as I assert that it's MY scent, on MY body… it's not.  It's ours… and I'm not sure I'd be ready for him to fall out of love with his signature fragrance either.
Perhaps I'm being melodramatic… I usually am.  But of the traditional 5 senses, the sense of smell is a hugely important and often subconscious one.
Do you have a signature scent?  How would you go about finding a new one?