Truly excited by this…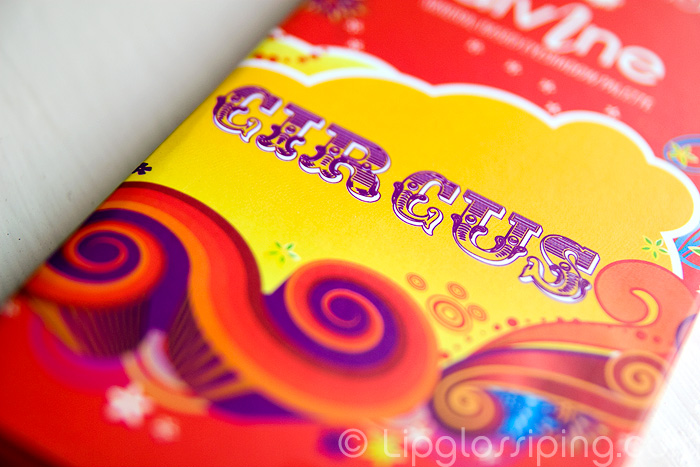 It's gorgeous no?  I dug it out of my goody bag that I was given at the Sleek MakeUP blogger event this week.
I'm loving the new Sleek i-Divine cardboard sleeves… not so much the coloured cases, but the sleeves are a total win for me!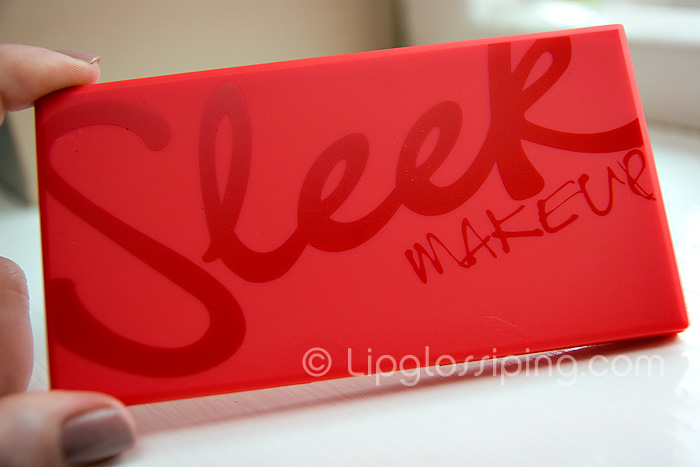 Visible from outer space.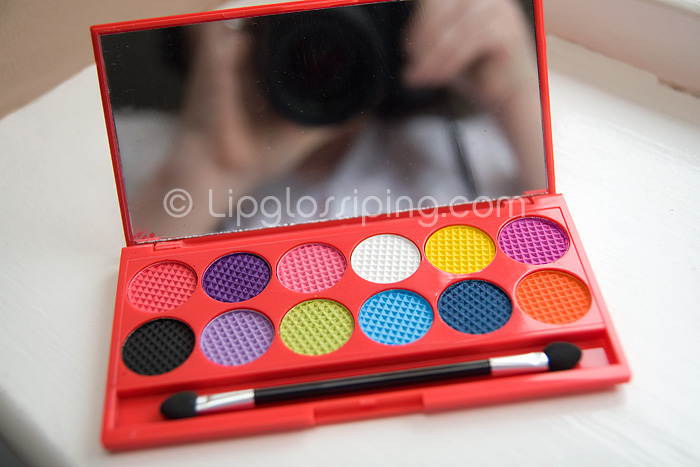 It's a bright palette… I personally wouldn't wear these as eyeshadows… but I'd buy it anyway, 'cos these are gonna make some cracking Summer eyeliners.  I've already worn both blues blended tightly along the lashline… fabulous!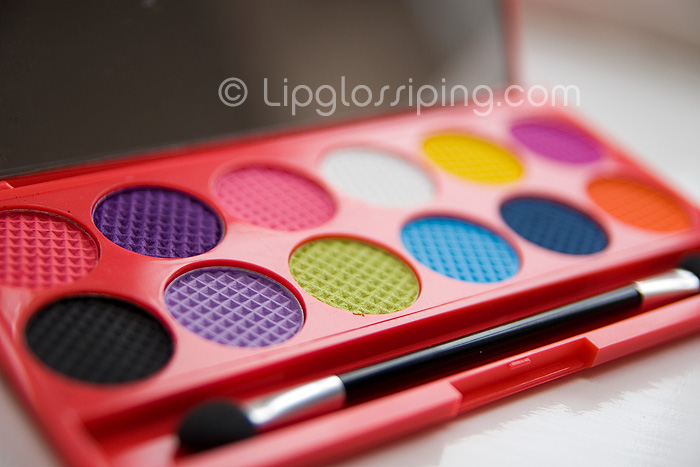 Like the Bohemian palette before it, the Sleek Circus palette contains a mixture of shimmer and matte shades.  Mostly heavily pigmented (with 2 exceptions) this is an exciting selection.  It's exciting because it's pushing the boundaries of my comfort zone… without going too far.  It's not the acid palette… I couldn't wear that one.  This, I can work with… it'll spice things up nicely!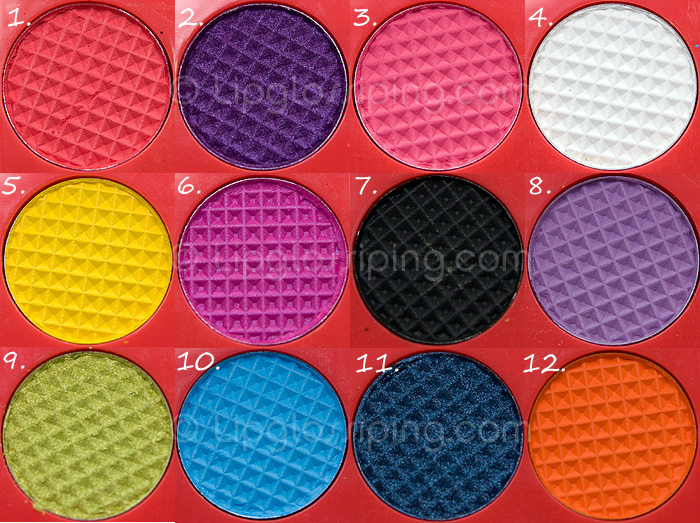 Here's a quick colour description of the shades…
1. Guava Pink (Matte)
2. Purple (Shimmer)
3. True 'shrimpy' Pink (Matte)
4. White (Matte)
5. Bright Yellow (Matte)
6. Fuschia (Slight Shimmer)
7. Black (Matte)
8. Greyed Lilac (Matte)
9. Chartreuse (Shimmer)
10. Azure Blue (Matte)
11. Midnight Blue (Shimmer)
12. Orange (Matte)
They will be getting named in due course by one of the lucky bloggers who won the opportunity at the event!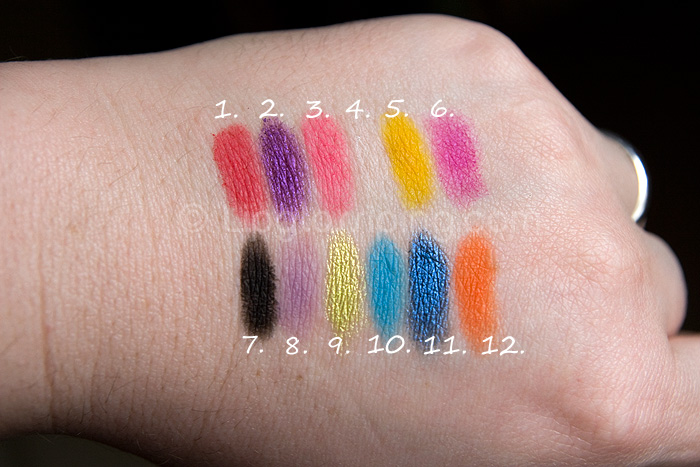 4 & 8 are crapola.  Heavily swatched, I'm just not getting any colour payoff from them dry or wet.  They're write-offs unless you have incredible patience.  I'm not bothered about the white, but it's a shame that the lilac is so disappointing… it's an interesting shade.
Stand out shades for me are: 1, 2, 5, 9, 10 and 11.
Infact, I'd buy the palette for 11 alone.  It's perfection.
The Sleek Circus Palette will be released in June, what do you guys think?  Impatient or Indifferent?