Last night, London's iconic Battersea Power Station played host to an electrifying party held in honour of Kate Moss' 10-year partnership with Rimmel.  Kate arrived at the venue in true supermodel fashion, by helicopter.  Dressed in a vintage black dress and wearing her personally designed Rimmel London Lipstick Collection By Kate in Red (shade no. 1 – her personal favourite), she worked the classic ensemble with her signature, effortless style.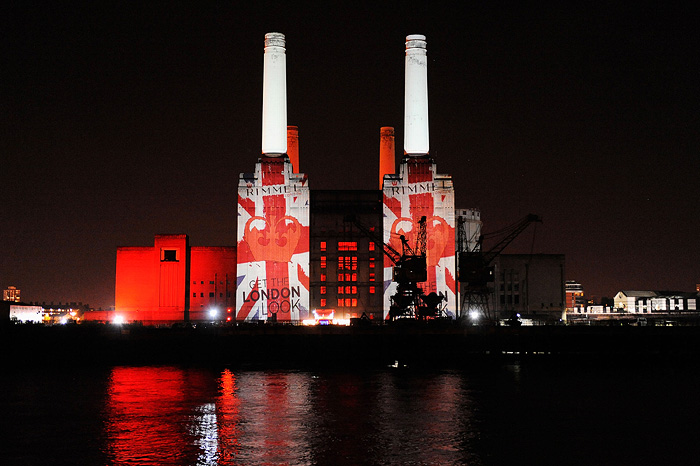 (Photo by Dave M. Benett/Getty Images)
She was joined by celebrity guests including: Poppy Delevingne, Sadie Frost, Jasmine Guiness, Cara Delevingne, Erin O'Connor and Camilla Rutherford.  The party guests sipped at bespoke Rimmel cocktails named after blockbuster products including Extra Wow (Gin, lemon, apple and elderflower), Glam Eyes (Vodka, blackberry and violet) and Max Gloss (Mango, lime, ginger beer) whilst watching the large screen coverage of Kate's dramatic helicopter entrance and live tweets from the VIP guests throughout the evening.
(Photo by Dave M. Benett/Getty Images)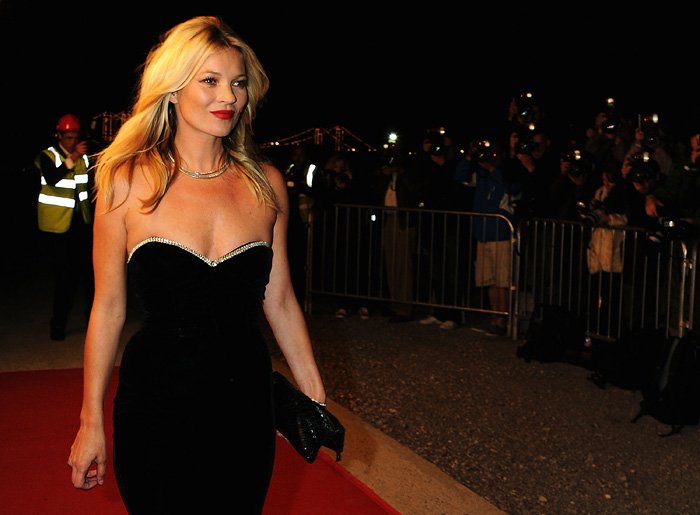 (Photo by Dave M. Benett/Getty Images)
Steve Mormoris, Senior Vice-President, Global Marketing for Coty Beauty commented: "We're delighted to be celebrating 10 years of Kate Moss and Rimmel, marking the occasion with the launch of Kate's first personally designed collection for the brand. Kate truly epitomises the London Look: her unique style and spirit is emulated across the world."
As much as I wish I could have attended, I had a date with my daughter and not even La Moss could persuade me away from that.  Still, I am very sorry to have missed my girl-crush Shingai Shoniwa (from the Noisettes) wow the guests with her performance and by all accounts, Solange Knowle's beautiful hair very nearly stole the limelight completely.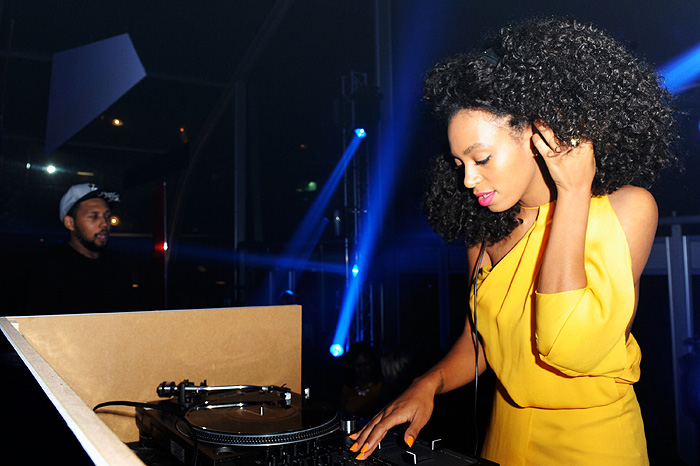 (Photo by Dave M. Benett/Getty Images)
On the inspiration behind her new lip collection with Rimmel London, Kate said: "The inspiration was for classic shades that I have always worn and had in my handbag. There is always a small selection of shades I always go back to and I wanted this range to reflect that as they will never go out of style."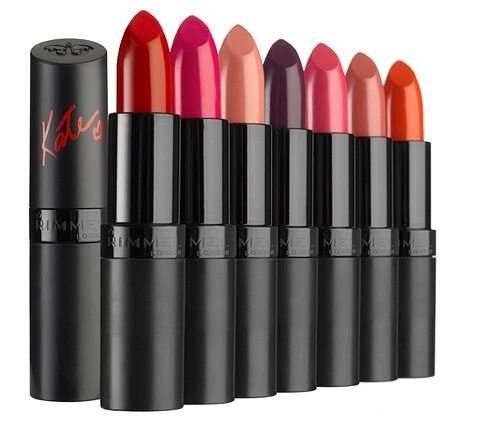 The new 7 piece collection of classic lip colours is exclusively available from Boots until the 28th September before a nationwide roll-out.  Lipsticks are priced at £5.49 each.