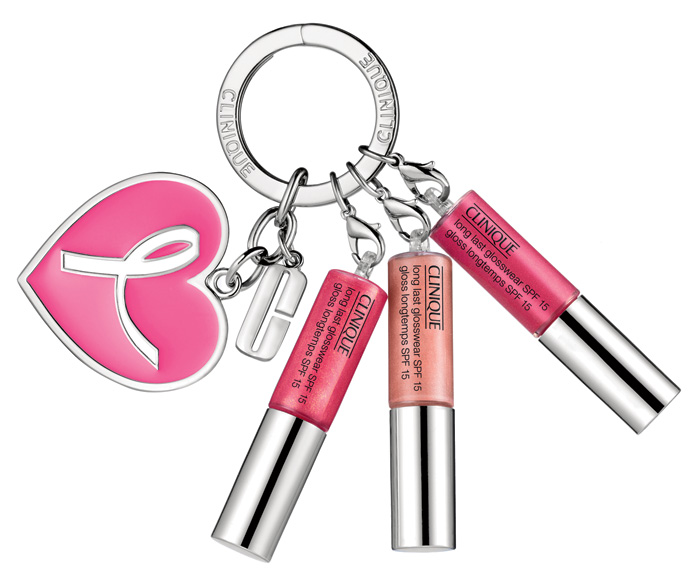 What is it?
The GREAT LIPS, GREAT CAUSE KEY RING features a heart-shaped ribbon charm, Clinique "C" charm and three mini Long Last Glosswear SPF 15 glosses in best selling Clearly Pink, Air Kiss and Cabana Crush.
How much is it?
It's priced at £15.00

How much of our money goes to supporting PINK projects?
From every purchase made in the UK, £2 will go to The Breast Cancer Research Foundation.
How do I get it?
Currently available from Clinique counters at Boots while stocks last.