My beautiful little girl Leila.  I'm in love!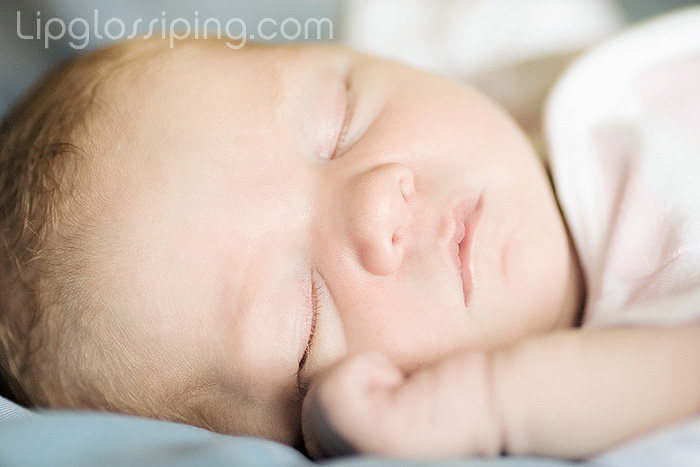 She arrived on Saturday 16th May at 6.22am weighing a lovely 7lb 6oz.  She entered the world through the sunroof thanks to an emergency c-section after the induction went a bit wrong.  As you can see it appears that I have given birth to a little redhead, I didn't see that one coming – hope it doesn't change though… I adore it!   Her Daddy and I are massively in love with her and think we might just keep her.
As for me, my stitches itch and pull but I'm one for looking on the bright side – so at least my foof is intact!  I've only got about a weeks worth of posts lined up, so I need to get back into the swing of things!  I've got loads of lovely goodies to review and play with, I would do a FOTD except I've broken out in lovely hormonal spots – so, not a chance!
Forgive me if it goes a bit quiet round here at the end of the week.  You'll probably find me crazy eyed, covered in a mix of vomit and shit, gently rocking myself in the dark corner over there K?