…decorating gingerbread men!  L spotted these in Tesco and had been such a good girl traipsing around after me all day that I couldn't resist giving in and promising her a morning of biscuit decorating.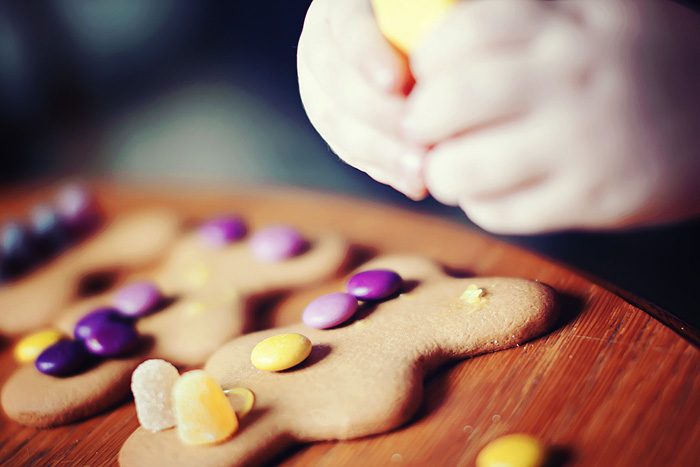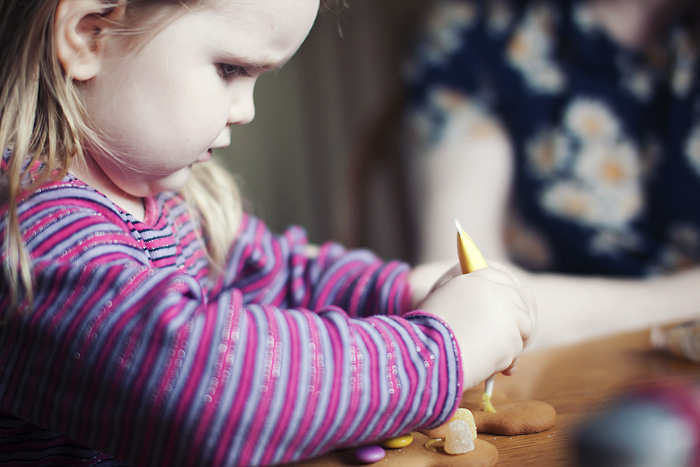 super concentration!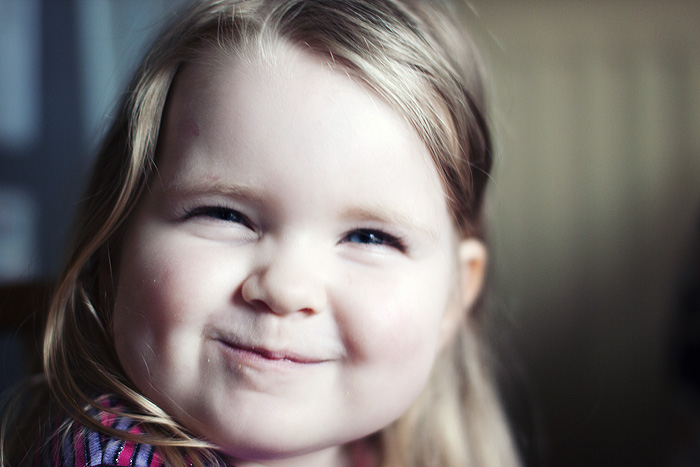 caught red-handed giving way more sweeties to herself than the gingerbread men!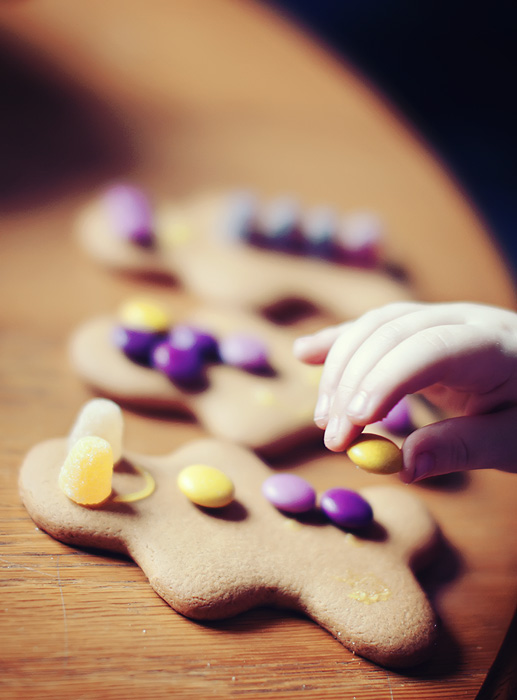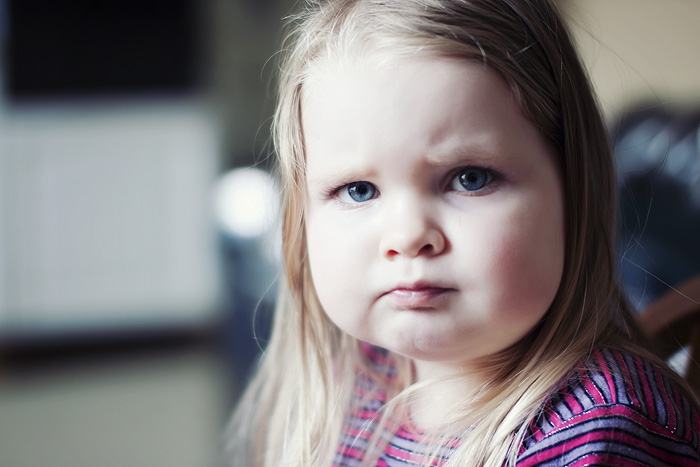 Mummy! You PINCHED one!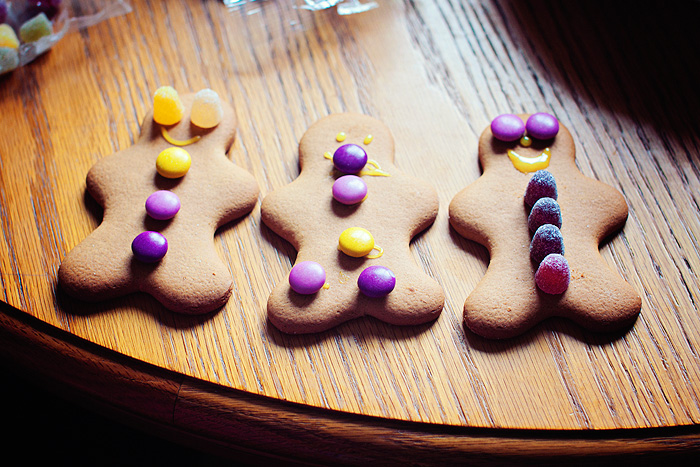 Mine, Leila's and Mr. L's masterpieces.
It's a good thing they came with so many sweets 'cos the actual biscuits tasted like shit.  And Tesco didn't even bother to give them willies, I thought that was the law when it comes to gingerbread man baking?
Hope you beauty peeps have been spending some quality time with the people you love the most this weekend!