On Saturday, I headed to London with my sister-in-law Helen and my cousin Angela.  We were excited to hit the shops, mainline some hazelnut lattes and experience some serious pampering Aussie Style!
By the time we arrived at Adee Phelan's salon in Covent Garden we were shattered!  Within minutes of getting through the door we were sipping champagne and relaxing on comfy sofas.  A total oasis in a bustling area of central London.
The ladies (and Tom!) from 1000 heads were so friendly and welcoming, we arrived 15minutes late thanks to not being able to find a taxi after our Selfridges rampage and I was worried we'd get some disapproving looks, I needn't have worried at all!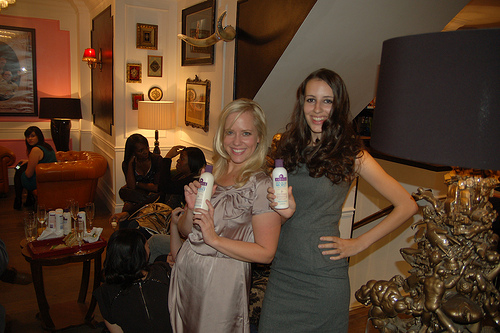 The lovely Emma & Lauren from 1000 heads – photo courtesy of 1000 heads
Adee Phelan's salon has one funky interior, very french and beautifully baroque chic… stunning mirrors, gorgeous chandeliers and fab decor.  The ideal setting for a bit of spoiling!
I was a little nervous and as the taps were turned on at the sink, I could feel that I was tensing my neck…  Not for long!!  My lovely stylist had magic fingers!  Despite myself, I could feel my neck relaxing and my head feeling heavier as the gorgeous bubble-gummy scent of Aussie Miracle Moist enveloped me!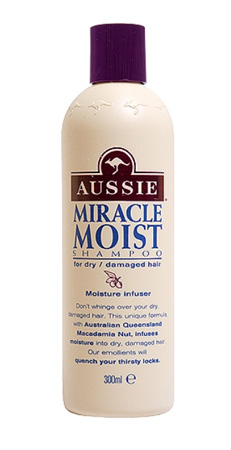 After *the* most amazing head massage I was led over to a mirror to let the styling begin!  My gorgeous stylist blow dried my hair using just the teeniest amount of smoothing serum.  Hand on heart, I've never seen it look so shiny without using straighteners.  She also rediscovered where my proper parting should be hoorah!  I thought I'd lost that forever LOL!
Once I was done, I was greeted with lots of oohs and ahhs from Angela & Helen which I returned with enthusiasm whilst admiring their glossy locks!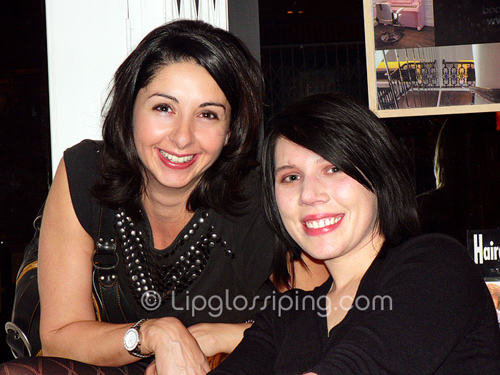 Angela & Helen lovin' the new 'dos!
We had (lots) more champagne, and caught up with the other lucky Angels enjoying Aussie's hospitality.  Amongst us were the lovely Natalie and Yinka.  It was fab to be able to have a chat with Natalie, can you believe we barely mentioned football?! – the evening was far too glam for that.  Yinka, Natalie and I had a good natter about all the draaaahmas occuring in the Beauty community – Sunlove anyone?  Our guests looked suitably bemused "What the hell are they talking about? Geeks."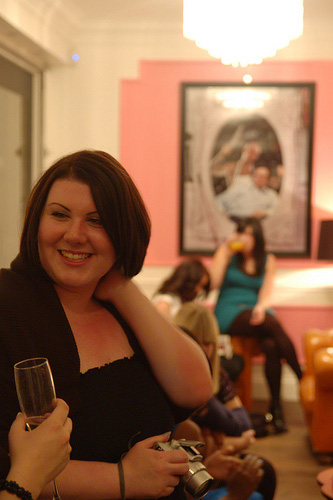 Moi! photo courtesy of 1000 heads
Mr. L tried to psychoanalyse this photo and reckons I'm doing "nervous hand things" – I reckon he needs to shut up and make my tea.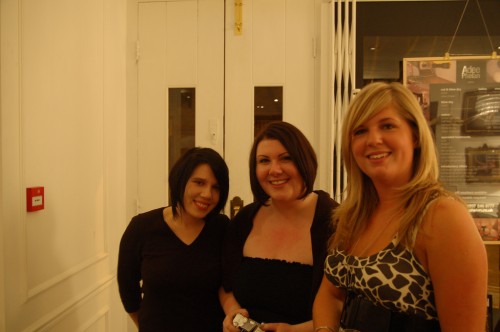 1000 heads were very organised… even arranging the Angels in order of height…
After we'd been preened and pampered to within an inch of our lives, we were taken to the nearby Dial Bar to enjoy a cocktail or 2 (who's counting) before stumbling heading back to the car in the hope of pointing it in the general direction of Southampton!  Thank goodness for designated drivers!
The three of us had a wonderful evening and were treated by Aussie in a manner to which our partner's hope we don't become *too* accustomed!
If you haven't caught up with Project Angel, you can read more about it here – and don't forget to have a look at my previous experiences here!
Here's a few more photies of the evening…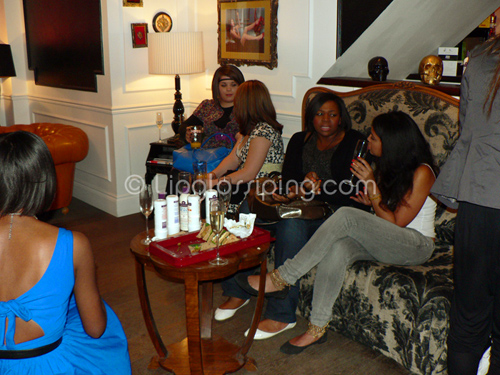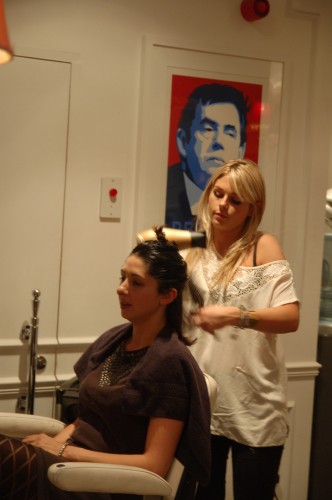 Angela – photo courtesy of 1000 heads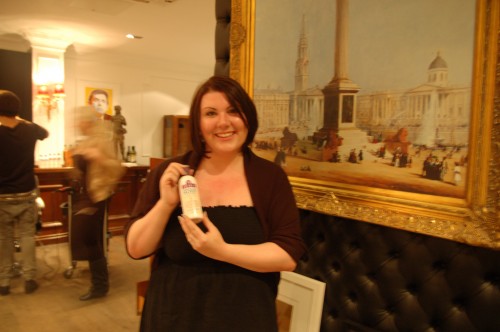 Cheese! – photo courtesy of 1000 heads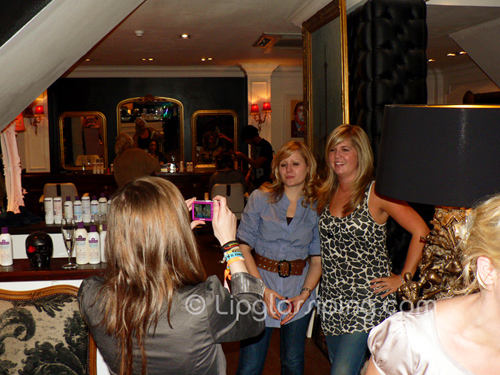 glamming it up!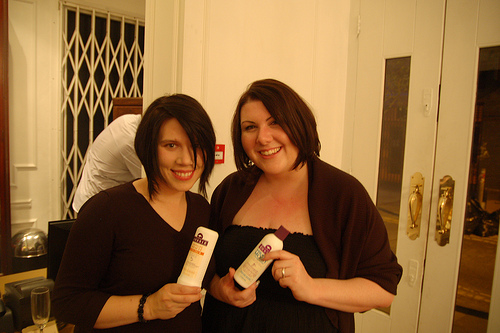 THANKS AUSSIE!!