I'll admit that when I first saw this shade in the bottle… I thought it looked a bit mauve/rose-granny-chic.  I'm still not sure it feels very Spring/Summer to me but it thankfully has enough raspberry in it to keep it looking modern.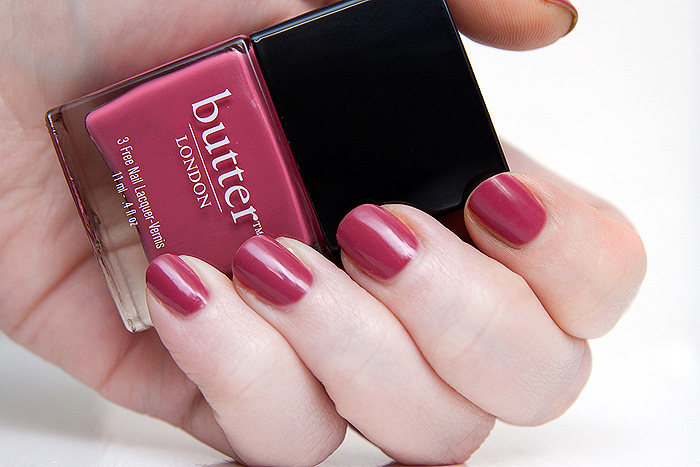 Dahling *air kisses* is a pleasant enough shade.  It doesn't knock my socks off but it does look good with most outfits and is conservative enough to wear whenever a red might be considered a touch too saucy!  It's one of those shades that you'd reach for when you want a neat/polished look with little thought.
Application was solid with no issues to report… wear was average too… it's an all round average kinda polish that will fulfil all your polish needs without blowing your mind.  And let's be honest, we all need something we can depend on sometimes!
Dahling is available online from PowderRooms priced at £11.95.
Are there any polish shades that you can't get excited over?