Smelly men. Let's face it, they're a real problem.  Stinky brothers, shower-dodging boyfriends and husbands who think that turning their undercrackers inside-out consitutes a legitimate change of clothes.
Thankfully LUSH are on the case and have introduced a whole range of pampering goodies for the fellas in our lives.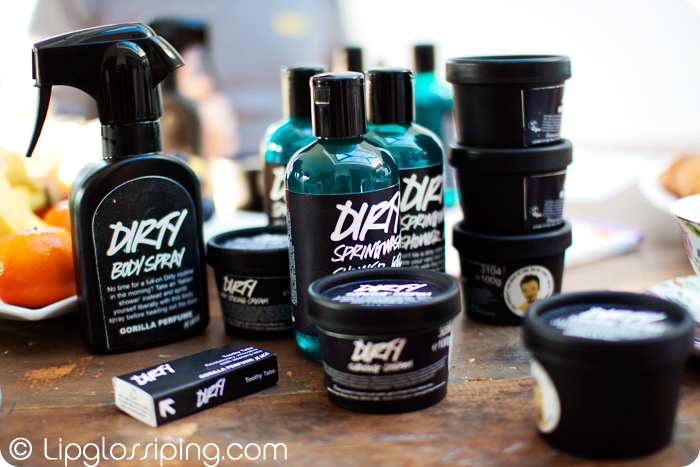 The inspiration behind the range comes from the original men's Dirty scent that was released in 2009 by B Never Too Busy To Be Beautiful (LUSH's defunct sister brand).  The scent proved to be such a hit that LUSH wanted to find a way to re-incorporate it into their current range of products.   That all sounds straightforward enough, launch a range of men's products that smell like an old favourite cologne and watch the pennies roll in!
Though it gets a bit more interesting than that because Mark & Simon Constantine, otherwise known as The Gorilla Perfumers decided to introduce men to the concept of layering.
Us women know what layering is all about right?  Usually… we get our Xmas gift sets of our favourite fragrances and on special occasions we'll use the shower gel followed by the matching body lotion before spritzing on the EDP before we walk out the door.  Simple!  A lovely layered scent that has been built up to full intensity and is guaranteed to last longer than our dates.
With the new Dirty range from LUSH, each product contains single notes from the original Dirty cologne.  Thus, instead of layering the same complete scent over and over, you're actually building the fragrance from the ground up!  How freaking cool is that concept?!?!
Let me show you some of the products available in the new range: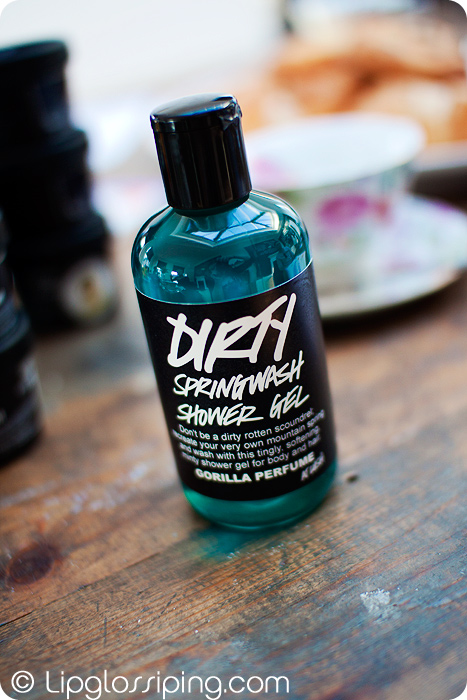 Spring Wash Shower Gel (£4.25 100g / £8.50 250g / £14.95 500g) is a skin-softening and skin-tingling shower gel for the body and hair.  Sodium Bicarbonate works to soften the water and deodorise the skin, whilst the spearmint, menthol and fine sea salt will leave you feeling refreshed and revitalised… like you've showered in a mountain spring!
This smells like Spring and Summer rolled into the perfect package… it's zingy, fresh and invigorating.  Mr. L likes it because he can wash his hair without having to reach for another bottle *tsk*.
Verdict: Steal it