Do I feel a faint glow of warmth on the back of my neck?  Could it be that Summer is attempting to at least play a bit part in our lives this year?  I won't hold my breath to be honest, so while I can see a bit of blue inbetween the clouds, I'm gonna make the most of it.
There's no better way of injecting some summer lovin' into your routine than with skittle-licious nails in the shape of China Glaze's Summer Neons collection*.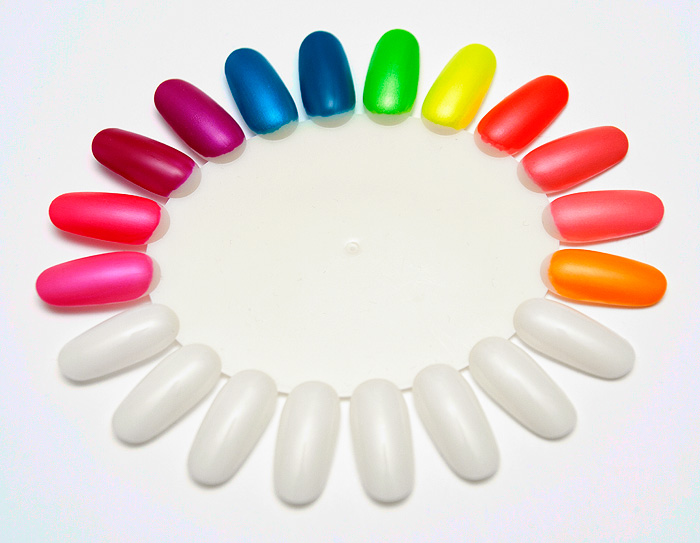 Twelve shades of super-vibrant colour in that Summer-staple neon formula.  Have we seen these before?  Probably – but those hot corals never fail to make me smile, no matter how many times they come around.  Individual finger swatches coming soon!
* press sample