I feel like I've been waiting FOREVER for this to turn up… I ordered about a month ago, so I'm making the assumption that post from the Far East is slow-going at the minute.  Missha M Perfect Cover was the name that kept cropping up following my last post showing my small collection of BB Creams and so it was this one that I decided to add to my ever-growing stash.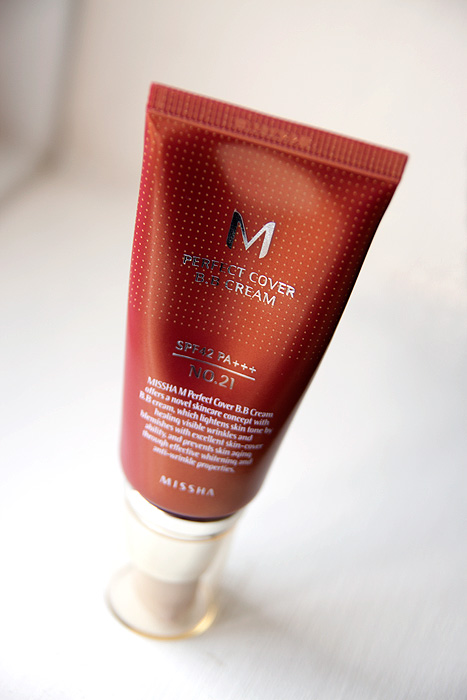 Packaged in a squeezy tube with a pump dispenser, the 50g of product contained within is well-housed both for hygienic application and freshness.  I don't know why more base products don't use this method.
I opted for the shade #21 (light beige) and am pleased I did as it matches my skin-tone well, I'm around a NW15 for reference.  The tone is fairly neutral to my eye, neither too yellow or pink but it does tone the redness down very well, which is something I find BB Creams excel at doing.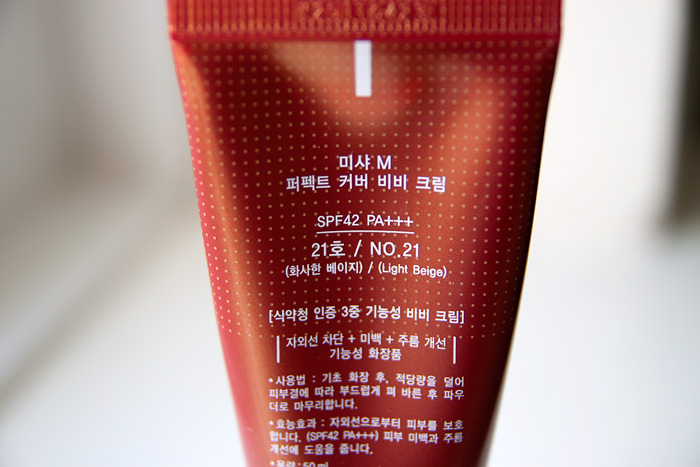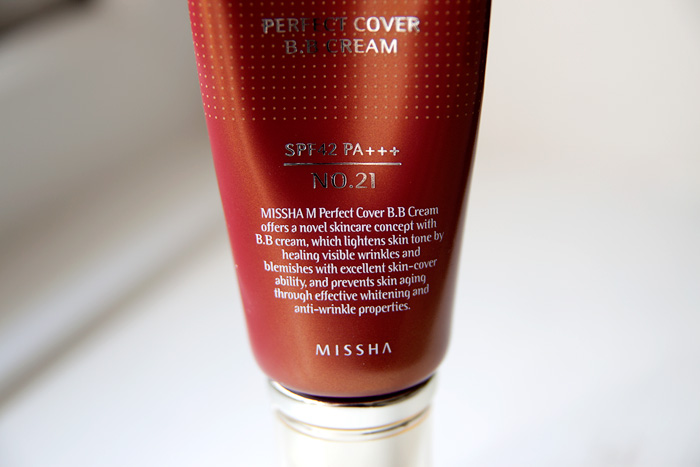 The particular skin benefits of the Missha M Perfect Cover BB Cream include:  SPF 42 PA+++ (the PA+++ meaning that it is a broad spectrum product with the maximum UVA protection), skin lightening (hyper pigmentation) and anti-ageing.
The texture is thick but spreads well, it doesn't feel particularly heavy or greasy… something which many BB Creams are prone to doing.  I find this quite moisturising but still wouldn't be without an additional light moisturiser as base.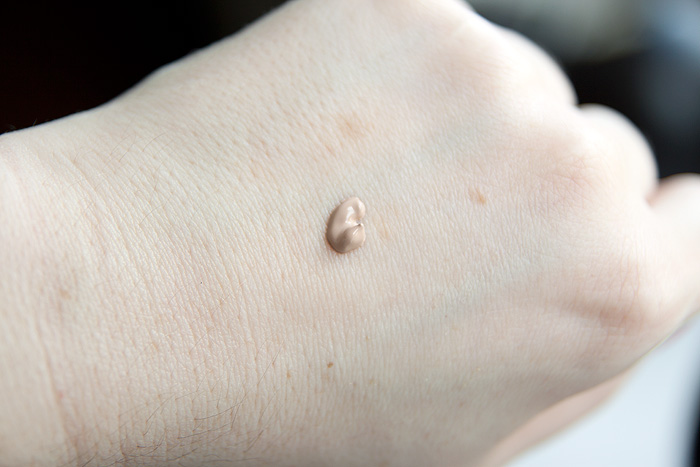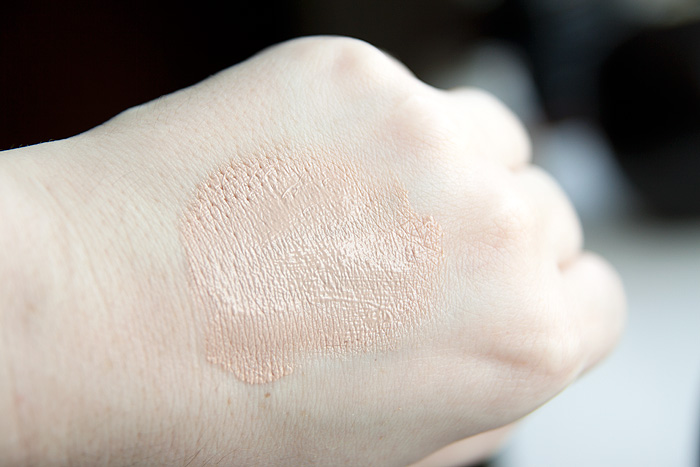 I would describe coverage as medium, it evens out my skintone nicely without looking too heavy.  It will dampen blemishes but not disguise them completely.  A great choice for everyday wear but you may want something that offers fuller coverage in the evening.
Compared to my other BB Creams, I find the Missha M Perfect Cover fairly matte.  It's not flat matte but I wouldn't describe it as dewy either…. on my combination skin, it didn't need powdering and neither did it allow too much oil to break down the effectiveness on my t-zone for many, many hours.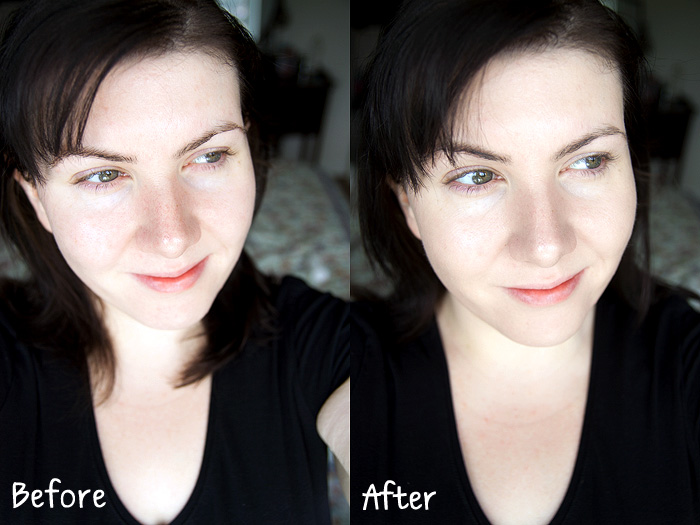 It's another LOVE to add to my collection… so easy just to apply with your fingers (as I have above) and there's undoubted comfort in the knowledge that I have decent sun protection, good coverage and a little bit of added skin TLC thrown in for good measure.  Thanks for recomending this one to me chaps, I've struck gold!
I bought my Missha M Perfect Cover BB Cream from seller FriedGreen on eBay and paid £11.78 inc. postage.