I was quite sad to read this piece of news yesterday afternoon!
After 13 years as a mainstay on the British high street Boots UK is today announcing the phased withdrawal of the Ruby & Millie brand from its stores.  Ruby & Millie led the way for pioneering fashionable cosmetic brands to break into the mass market driving the trend for the fusion of mass and premium cosmetics .
Ruby & Millie were one of the brands I cut my beauty teeth on.  Not quite 'high street' (though they are!) but not 'high end' either.  To be fair, I wasn't in love with many R&M products, especially in recent times… but the ones that I did fall for, I still use frequently today!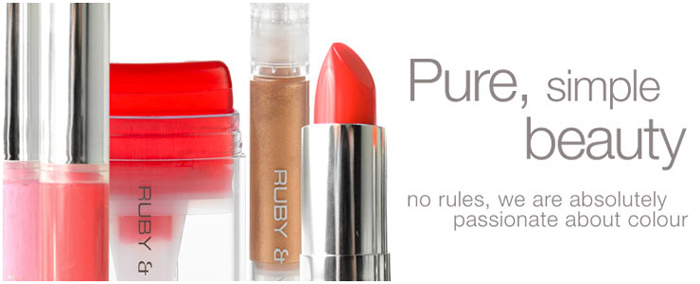 Where am I going to get my i-writers from now huh?!
The press release went on to say (I'm C&P-ing because I can't say it any more concisely!)
Ruby Hammer and Millie Kendall stepped down from the brand in 2008 and have since focused on new and innovative brands such as Andrea Fulerton Nail Boutique, Scarlett & Crimson and Alex Byrne Beauty. 2011 will also see the launch of Ruby Hammer's eponymous new range.
I still haven't tried anything from the Andrea Fulerton Nail Boutique…  I need to get into a bigger Superdrug to check the range out after seeing Helen's nails blinged up to the max with the Trio Colour Layering System!
But it's not all doom and gloom for the Ruby & Millie brand because…
The duo will also look to reinvest their energy into the Ruby & Millie brand bringing back a classic representation of their iconic products and initial concept of affordable luxury to the global market.
I'm pleased that the duo will be looking at ways to bring the brand back to former glory, it's one of those brands that seems to have lost its way a little in recent times.  Also looking forward to finding out more about this new range from Ruby Hammer – every cloud has a silver lining eh?
Will you be sorry to see the Ruby & Millie brand disappear from Boots?