With their palettes taking main stage, it's easy to forget about Urban Decay's other product releases and this Autumn sees quite a few new introductions from the U.S. brand.
One in particular that I think will prove to be popular are the new Urban Decay Super-Saturated High Gloss Lip Colors.  Currently available in five shades, these chubby lip pencils feature varying textures and finishes that promise high impact colour.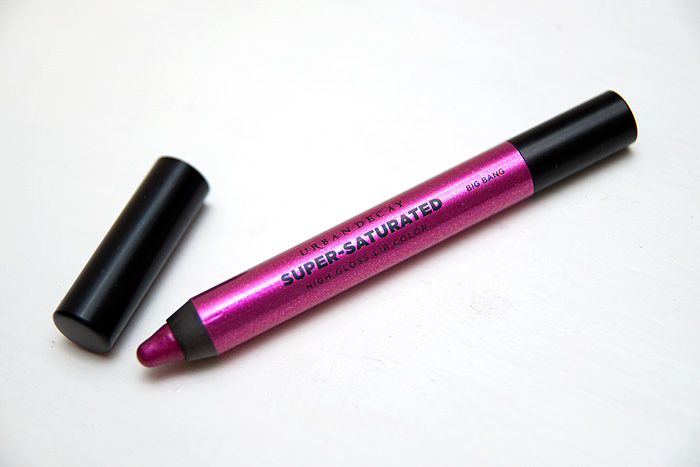 I would describe Big Bang as a medium-textured pencil, it's not going to need constant sharpening but it doesn't drag across my lips either.  This particular shade (Big Bang) contains a hefty amount of glitter which I didn't find bothersome despite expecting to be irritated by a rough or scratchy finish from the particles.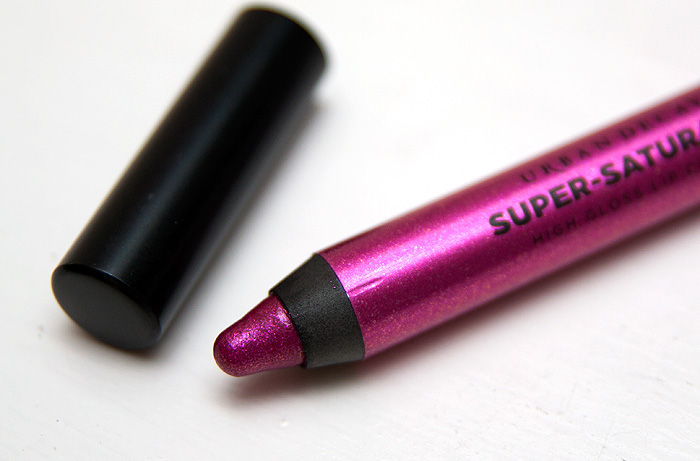 Big Bang is a vibrant magenta that leans cool and contains a blue-pink glitter.  Despite the high-gloss moniker, I didn't find this particularly glossy.  Shiny, yes (from the glitter) but not glossy in the traditional sense.  Neither should this be confused as a lipstick/gloss hybrid.  This particular shade is far more lipstick than lipgloss in both application and finish.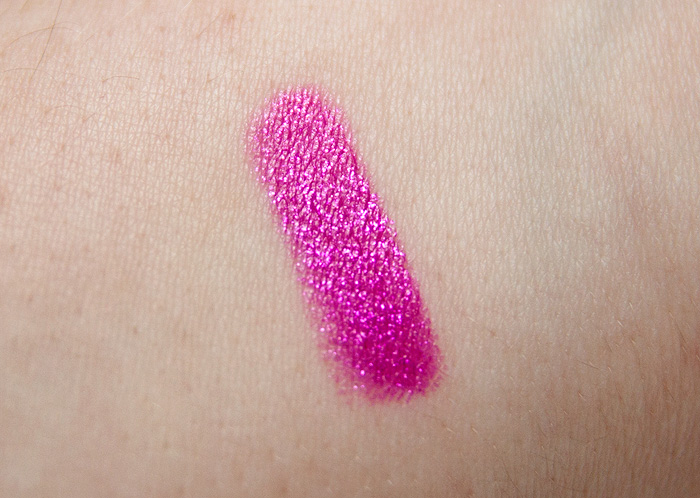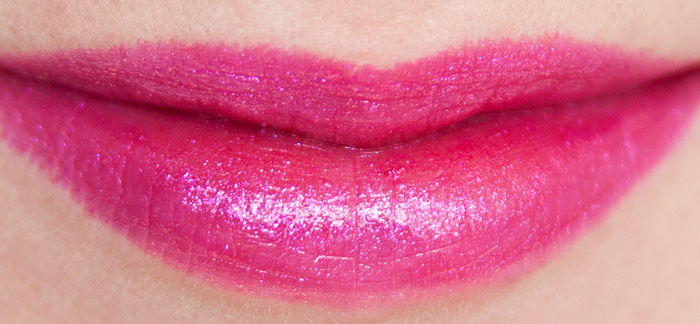 It packs a punch of colour and applies evenly with an impressive opacity even at first swipe.  Once on, it stays put nicely with no additional feathering and only minimal transfer to other objects.  It can be blotted to shift a little of the glitter if you find it a bit too disco.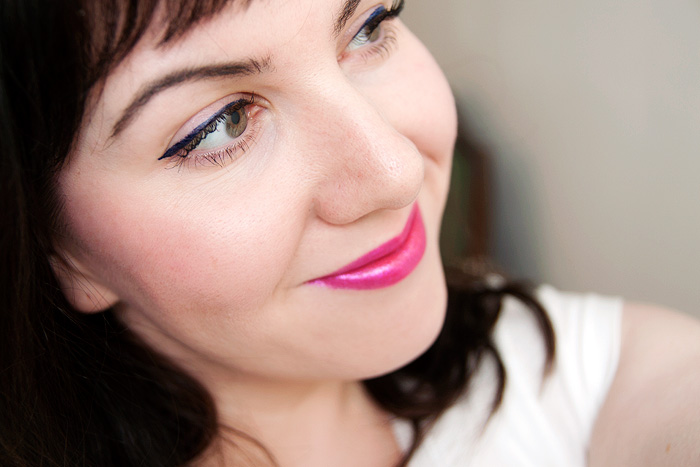 Big Bang delivers a good 3/4 hours of wear before fading evenly and leaving a hint of a stain behind.  I think I'd love it more sans glitter but either way, this introduction to the new line has ensured that I'm destined to head to my nearest Urban Decay counter to check out F-Bomb (the creamy red) and Crush (the hot creamy pink).  As far as I'm aware, these are not limited edition.
Oh and incase you were wondering, the eyeliner in the above lip swatch is one of their new ones too…
Yup, Urban Decay appear to be on top form this Autumn.
All Urban Decay Super-Saturated High Gloss Lip Colors* are currently in stock online at BeautyBay.com priced at £14.00 each.
* press sample