When Christmas packaging is done right, it's a joy to behold.  There's no other time of the year when packaging is more important… especially for lazy-ass people like me who will quite happily spend more on a present to avoid having to do battle with a roll of sellotape on Christmas Eve!
This is packaging done right: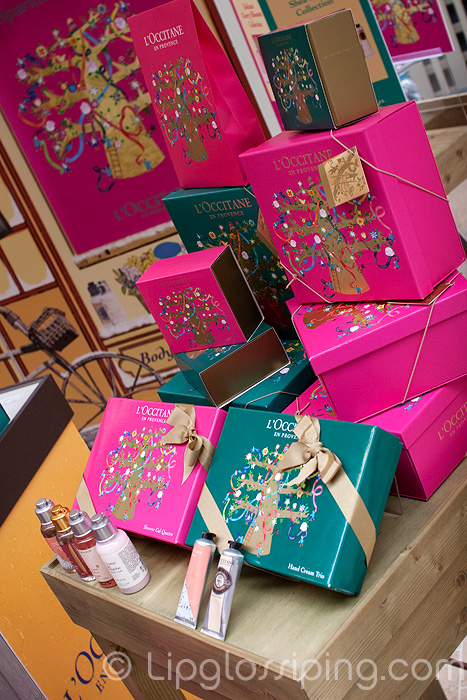 L'Occitane will be bringing out an impressive range of Christmas gifts that will be sure to impress the women (or men!) in your life.  With gift sets starting from just £20, there's a beautifully packaged set to suit most budgets.
Here's what will be available: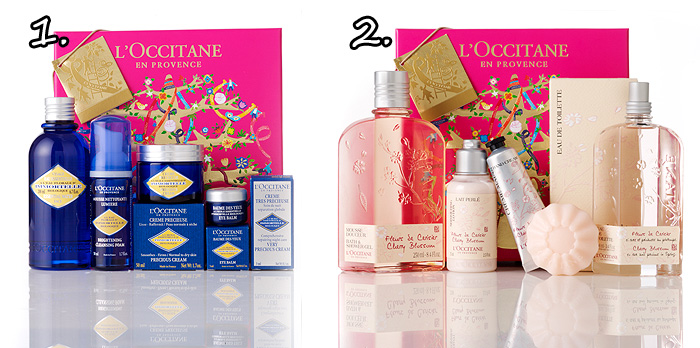 1. Precious Immortelle Collection – £49.00
Immortelle essential oil is renowned for its anti-ageing virtues. A complete anti-ageing collection, for visible radiance and youthful looking skin.
Set includes:
Immortelle Precious Cream 50ml
Immortelle Brightening Cleansing Foam 50ml
Immortelle Eye Balm 5ml
Immortelle Very Precious Cream 3ml
Immortelle Essential Face Water 200ml
2. Delicate Cherry Blossom Collection – £46.00
L'Occitane's Cherry Blossom fragrance range celebrates the poetic beauty of the cherry blossom and its delicate, feminine flowers…
Set includes:
Cherry Blossom Eau De Toilette 100ml
Cherry Blossom Shower Gel 250ml
Cherry Blossom Body Lotion 75ml
Cherry Blossom Soap 50g
Cherry Blossom Hand Cream 30ml