If you're a fan of sheer formulas that give a hint of colour without the commitment of something too bold, you'll probably already be aware of the Clinique Chubby Stick formula which achieves just this.  I like my lip colour to be a little more in your face, Stace! but I can appreciate that those of you wusses who still rely on stabilizers will probably come over all unecessary over the new shades.  I've got one here called Oversized Orange (sounds like me after I've fake tanned) and it's actually a pretty nice way to wear a shade that I usually run away from.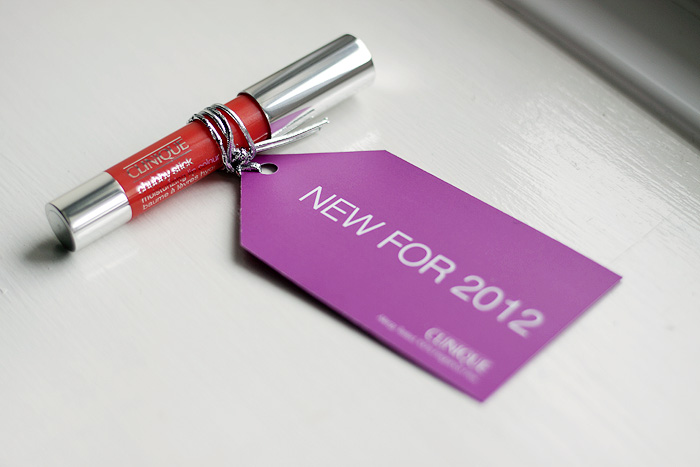 It glides on smoothly and despite my attempts at laying it on an inch thick to build colour (old habits die hard), it builds pigmentation only moderately but impressively doesn't go all claggy or yukky on the lips.  It feels moisturising enough and isn't remotely sticky.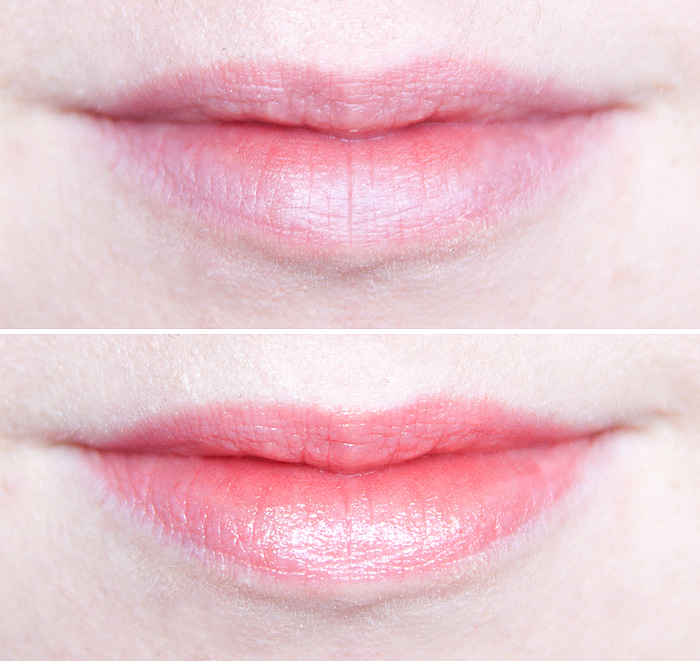 It doesn't look like it's made much difference at all in the lip swatch (which is why I always advocate full face shots when it comes to lipsticks!)… because, it actually packs enough colour to finish and polish a look.  At least, on my fairly unpigmented lips.  Please excuse the fringe, I struggled badly at flattening my cow-lick today!
Clinique Chubby Sticks are available to buy on counter and online, priced at £16 each.  The eight new shades (including Oversized Orange will be available from June).
Do you own any Clinique Chubby Sticks?  Like a sheerer, more balmy lipstick?