Hello lovely readers, if you remember my post from the beginning of last week, I introduced Clinique's new range of nail polishes. In summary, I was feeling a little iffy about Clinique's claims of a "revolutionary" hypo-allergenic formula. I won't go over it again… but the original post is here if you need to remind yourself.
Well, I promised you an update… and here it is:
The PR team at Clinique listened to my concerns and promised to find out what they could for us with regards to how the formula differs from the already-established Big 3/4 Free formulas available on the market.
Here's the statement that they were able to provide me with:
The concept for Clinique's nail collection for sensitive skins came about when Janet Pardo, Senior Vice President, Global Product Development, Clinique, visited both Clinique's Guiding Dermatologist and an independent dermatologist for an allergic reaction around the eye area. Both dermatologists advised Janet to remove her nail polish as this is often a common cause for an allergic reaction around the eye area. Following this, Janet started the process of creating a nail line in the Clinique way – Allergy tested, Fragrance Free, Ophthalmologist Tested and Dermatologist Tested.

This was a 6 year process that involved extensive testing with women diagnosed with sensitive skin. The formula was tested for one month on women with sensitive skin and sensitive eyes. It was vital that Clinique did not compromise on the finish, shade offering or formula and that the collection ticked all the boxes for a great polish that was suitable and safe for women with sensitive skins.
Let's be honest… it doesn't quite answer my question but the PR team were also eager to point out that retail versions of the nail enamel will come boxed with a full ingredient list and they kindly provided one for me to include on the blog, perhaps some of you eagle-eyed ingredients spotters will be able to deduce any missing toxins.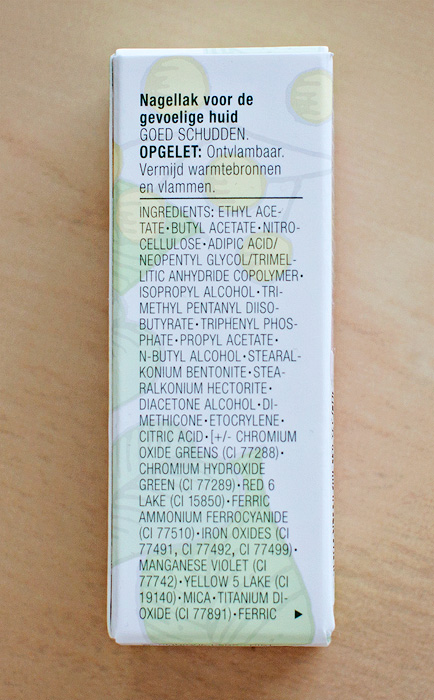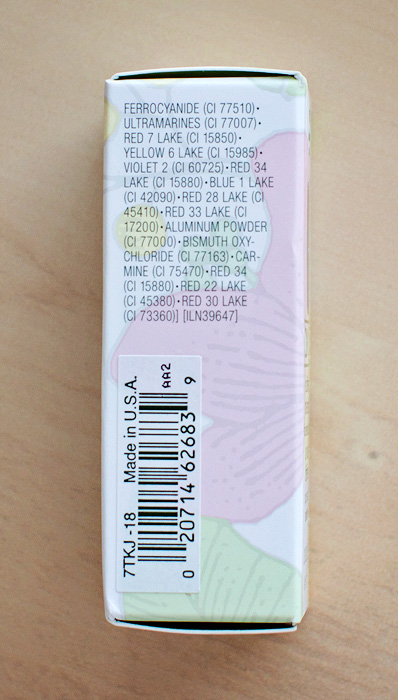 I don't see any of the Big 3 (formaldehyde, toluene and dibutyl phthalate) or even the Big 5 (+ formaldehyde resin and camphor) on the list. Can you see any other formula differences that might class this as a "revolutionary" update to the world of nail polish?
Either way, when there's a lot of this going on in the beauty industry, it's good to see a brand who deliver a full ingredient list at the point of sale and a PR team who are happy (and quick) to respond to questions and concerns.