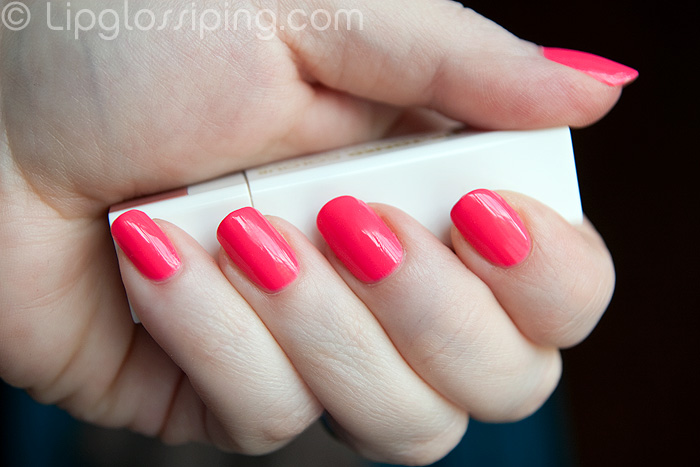 This is in proper "I can't stop looking at how hot my nails are" territory.  A neon pink creme that lends itself fabulously to slightly cooler toned ladies.  This is three coats.  Application was fine if a little bit patchy.  I couldn't have gotten away with less than three coats despite it's apparent opaqueness.  You would also be wise to pair this with a topcoat as it dries somewhat matte.
All in all, there's a few niggles… but it didn't make me want to tear my hair out with frustration or anything extreme like that… and the colour… OH the colour.  I lurve.
Woodstock is from the Urban Decay Summer of Love collection which is supposed to be released on the 7th June in the UK, but I've heard a few people say that it's already available in Boots and Debenhams.
See my other swatches from the collection here and the Urban Decay Summer of Love Nail Kit as a whole, here.