In the most outrageous flirtation with alliteration that I've witnessed since I submitted my year 10 English coursework, Clinique have released a new line of Chubby Sticks, and this time… they're intense.  Chubby Chunkiest Chili (oh, come on!) is one of 8 new shades to feature in the lineup of pigment-packed lip colours and it looks something like this…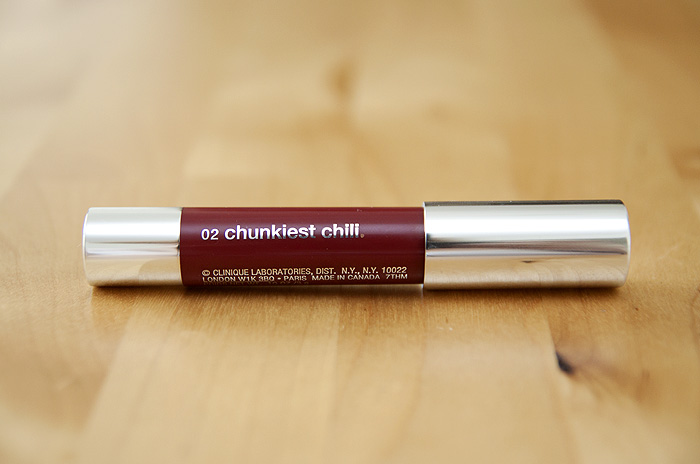 You should know by now that while I feel there's a time and a place for sheerer lip coverings, my heart lies with lip products that deliver COLOUR aswell as polish.  Well, I'm pleased to report that Chunkiest Chili does indeed deliver a bold brick-toned red to my unpigmented pout whilst managing to retain most of the glossy, slightly balmy finish of the original Chubby Sticks.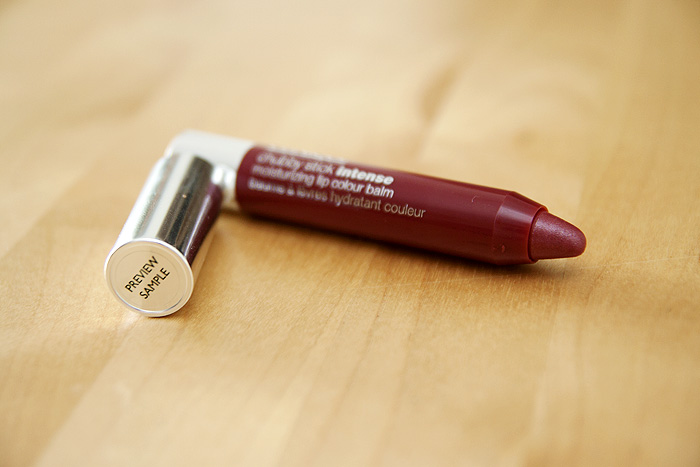 You've got to love a lip stick that doesn't need sharpening… twist up, twist down.  No compromise on usability.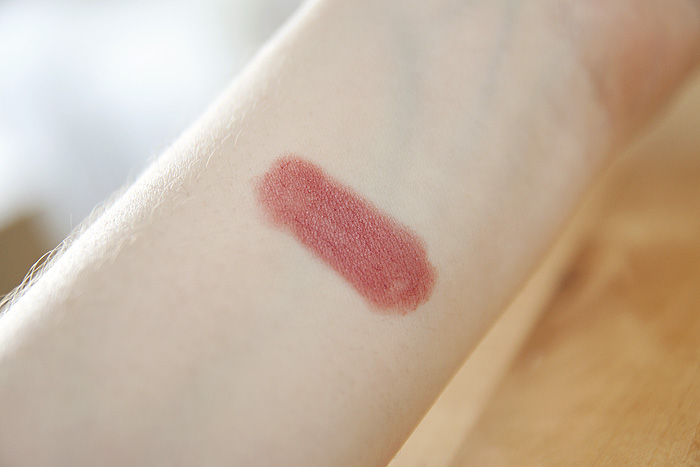 The swatch looks promising…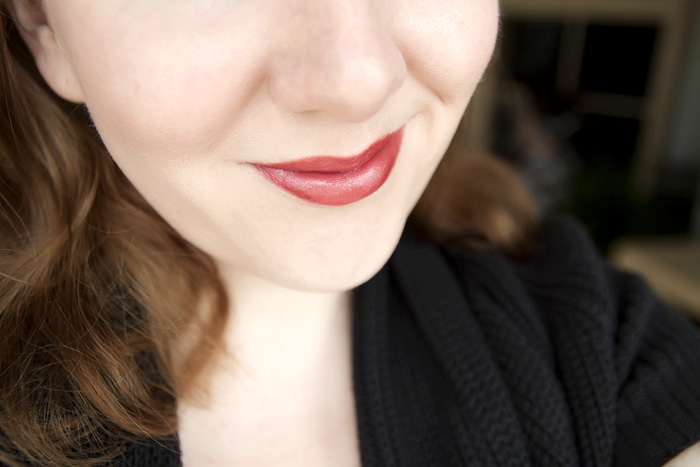 Ta-da!  Proper colour!  From a Chubby Stick!  *listens for angels*  Seriously though, if you're a big fan of the Chubby Stick formula, ease-of-use… whatever but feel that they've been too sheer and balmy for you *puts hands up*, this is your answer, right here.
Clinique Chubby Stick Intense is available in 8 shades: Curviest Caramel, Chunkiest Chili, Heftiest Hibiscus, Mightiest Maraschino, Plushest Punch, Roomiest Rose, Broadest Berry, and Grandest Grape priced at £16 each.
The only problem is, you're gonna have to wait until mid-November to get your hands on them!  Cool those heels ladies!
* press sample